Une Etoile de L'Eclypse
We have purchased this horse as Michael Newman's hunt horse to ride in the Norfolk Hunt. The translation of her French name is "A Star of the Eclypse". Her barn name is Luna. (She has been called Ooni and we hope she accepts the new name.) She was located in Virginia and hunted there for a couple of years. She has lots of show experiance as a Grand Prix show jumper. In May of 2022 she was reported to be 15-16 years old. (This was incorrect see chip information below that reports her as foaled in 2004 and 18 years old.) She stands 17.1 hands high and is a registered Belgian Warmblood. (Additional breed info: www.belgianwarmblood.com and www.belgian-warmblood.com)
Chip Information
Luna has a chip installed. This what that ID reports:


Chip Number
981100002303231
Horse ID #
5275627
Name
Une Etoile de L'Eclypse
Original Owner
Maarten Huygens
Owner locale
Wellington, FL
Owner ID #
4780516
Owner status
(at foaling)
Active Member
Aliases
Une Etoile de L'Eclypse
Foal Date
8 May 2004
Breed
Warmblood
Color
Bay
Sex
Mare
Sire
Ogano Sitte
Dam
Nice de Bray
Current Life
(effective 1 December 2015)
USHJA Life
Registered
Pictures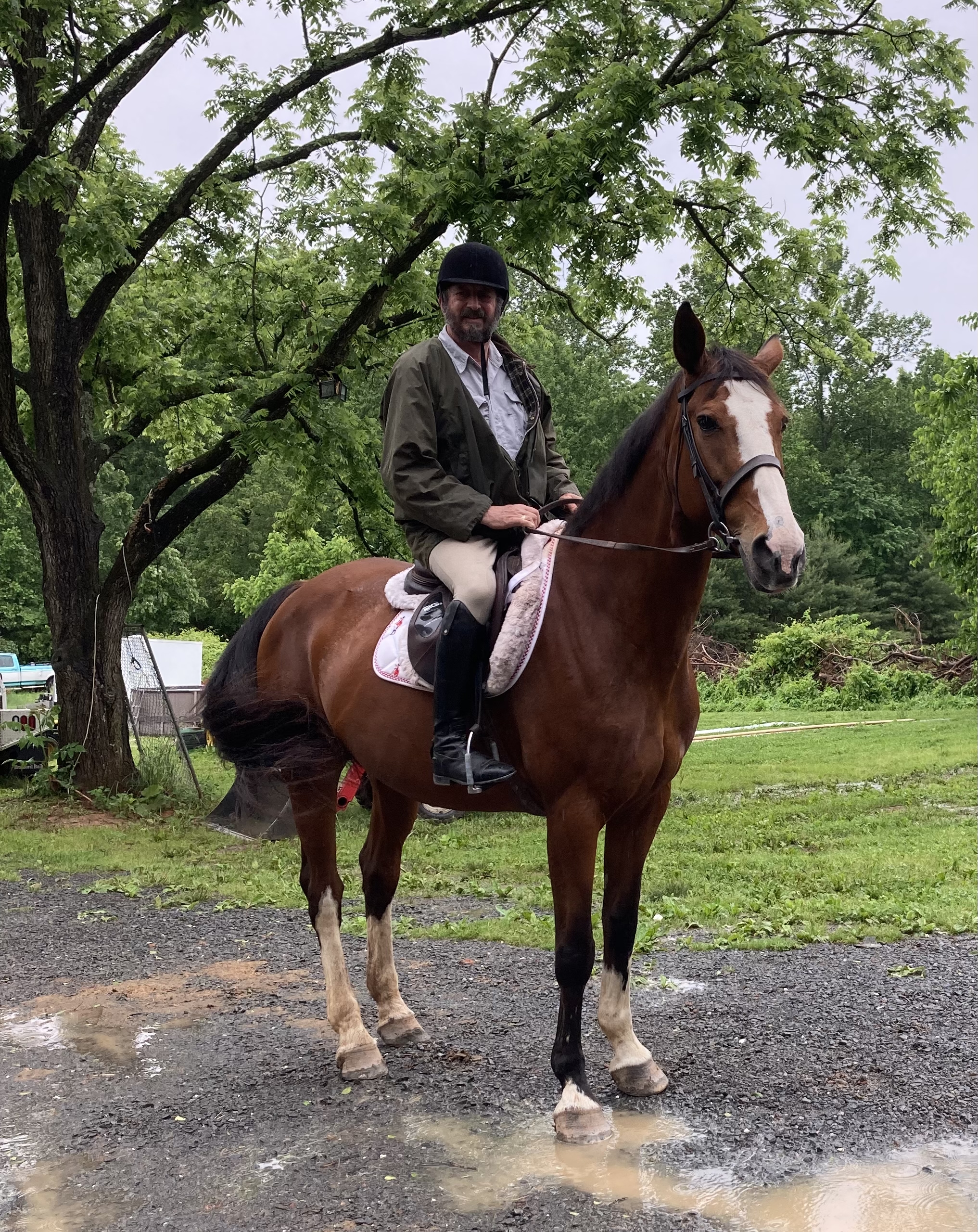 Mike Mounted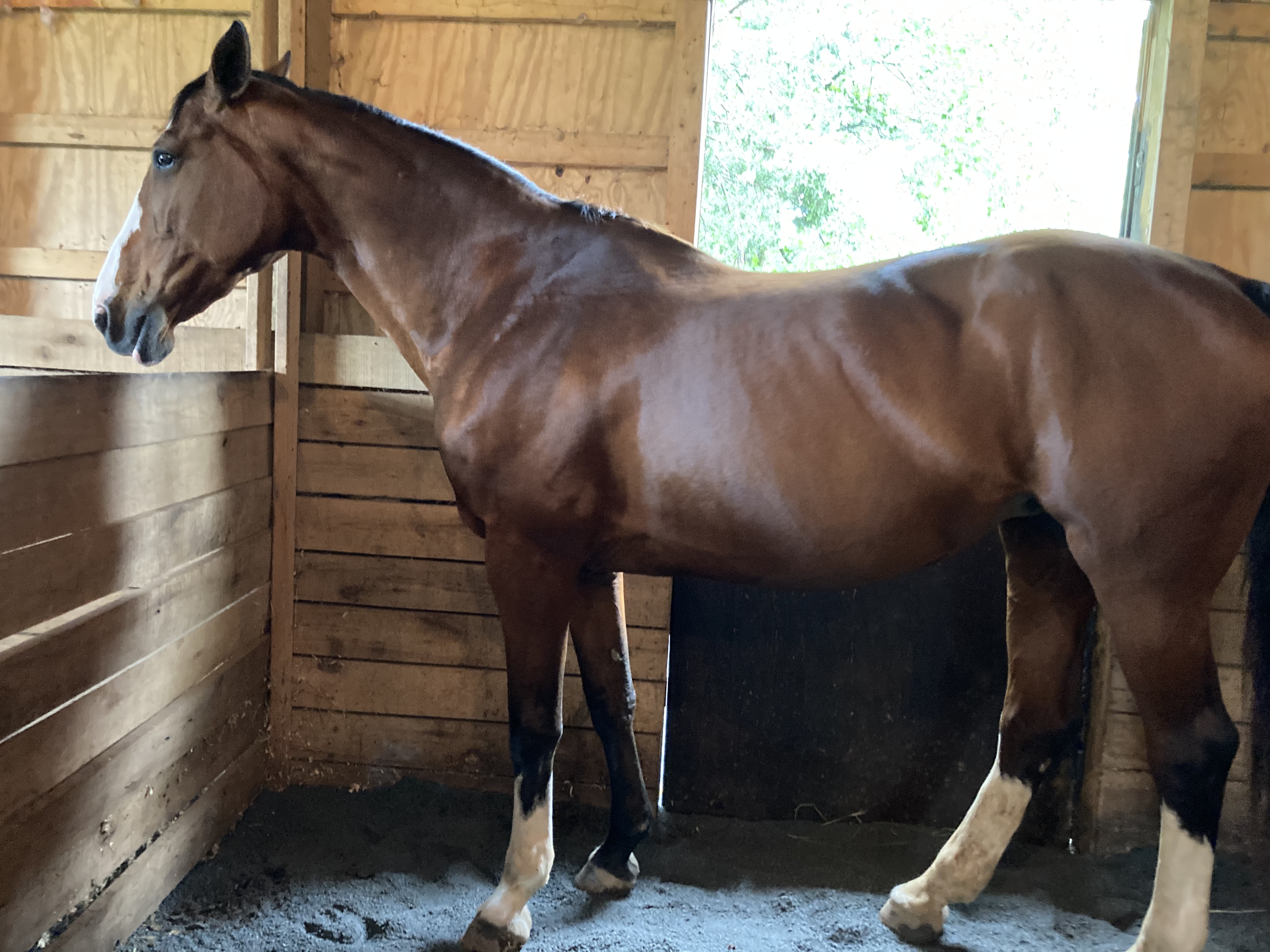 In her stall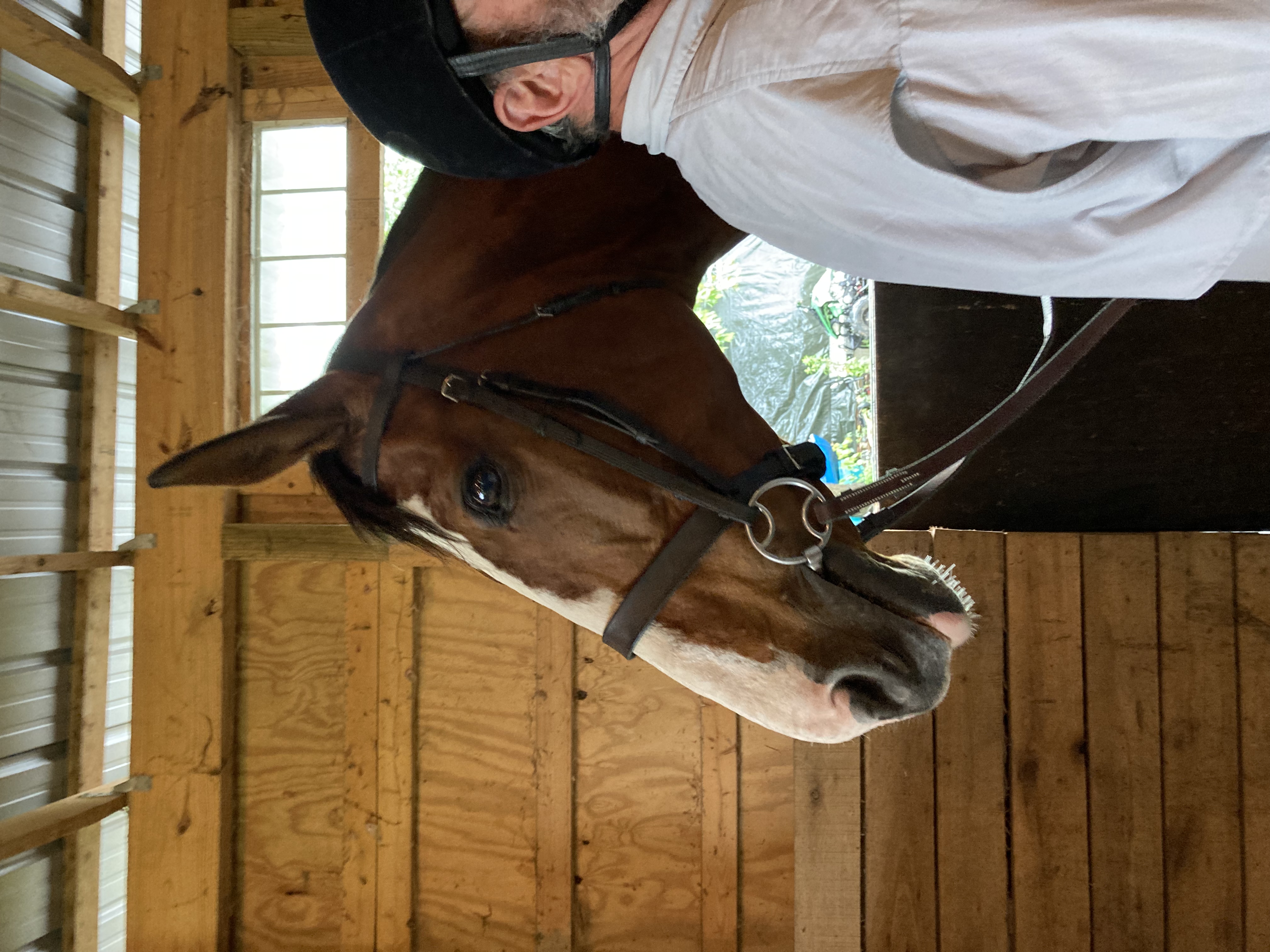 Head Shot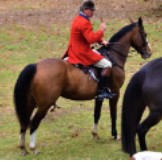 On a Hunt

Movies
These were shot May 27, 2022 when visiting the horse for evaluation and deciding to purchase her.
Mike Jumping (17Mb)
Riding out (20Mb)
Walking on the trail (24Mb)
Show Jumping History
Somewhat long ago she competed at the Grand Prix level in show jumping. The previous owner says that she stopped being willing to jump the 1.5 meter heights and that is why she got her. The videos below are from those competitions.

Une Etoile de l'Eclypse ridden by Marshall Field at Kentucky Summer Classic on July 30, 2013.
This round is from class 560, High Schooling Jumper 1.15m II NO JO and finished 92 of 99.

Ridden by Chloe Field at Hampton Classic 2013.
This round is from class 212, $2,500 Amateur owner jmpr (1.30m) and finished 4 of 40.


Medl Jr. Classic WEF 12 on March 31,2013.

Chad Crosby Congratulations to Chad Crosby of stealingtheshowstable and his customers on the acquisition of Une Etoile de l'Eclypse.

Pre Purchase Exam Report
A prepurchase exam was held with with Dr. Davis of piedmont.vet (540) 364-4950 on June 8th at 10 AM.
Basic summary the horse is in remarkably good condition for the age and history. She might not be a candidate for high level dressage, should be ridden more on the straight rather than in the ring. Some minor lameness RT hind hock and RT coffin found, a 1 out of 5. Dr. Davis's overview was that the only surprise in this exam was how good shape she was in for her age and history. Dr. Davis says that several years of hunting with Norfolk should be expected.
Exam X-rays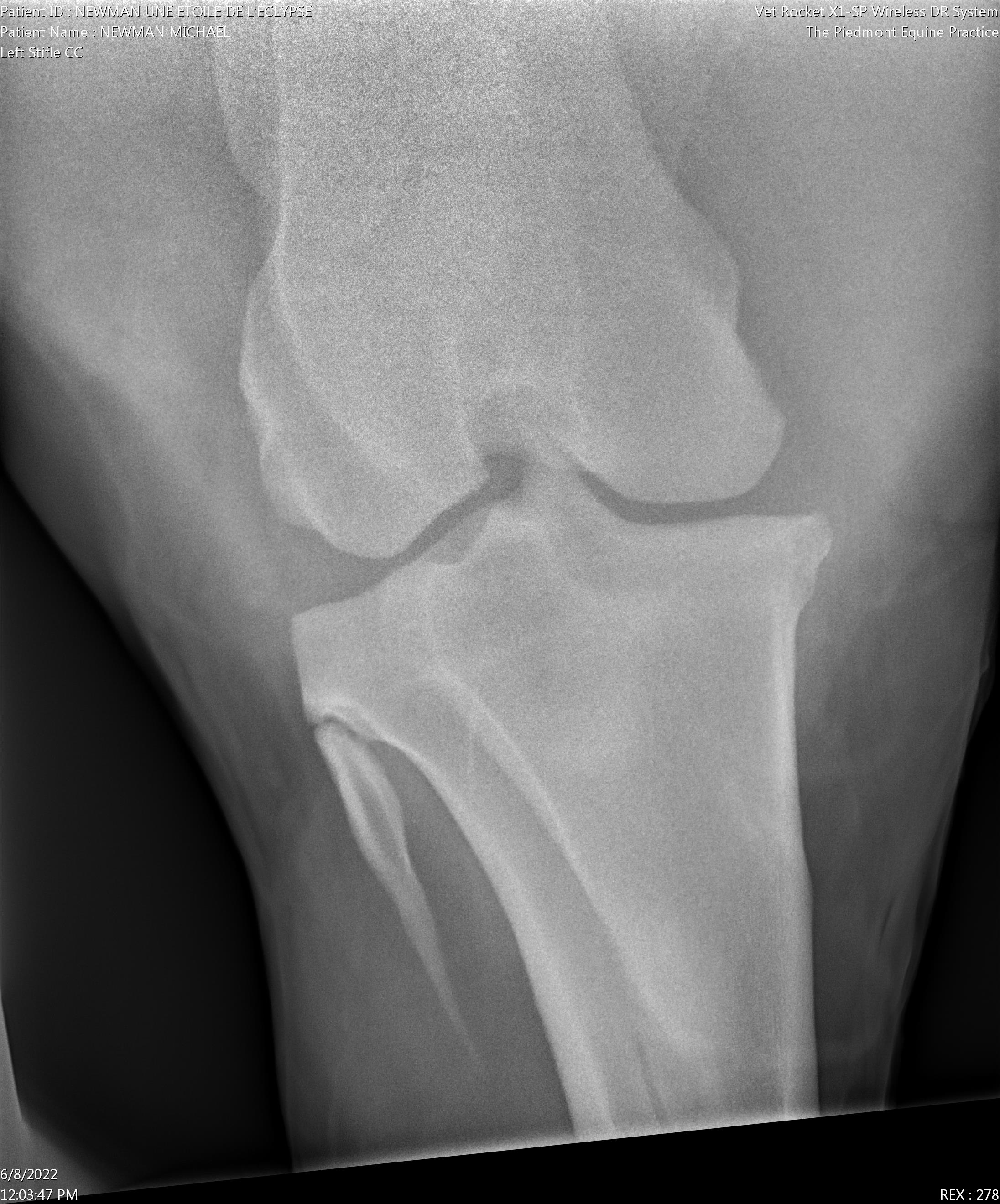 Left Stifle CC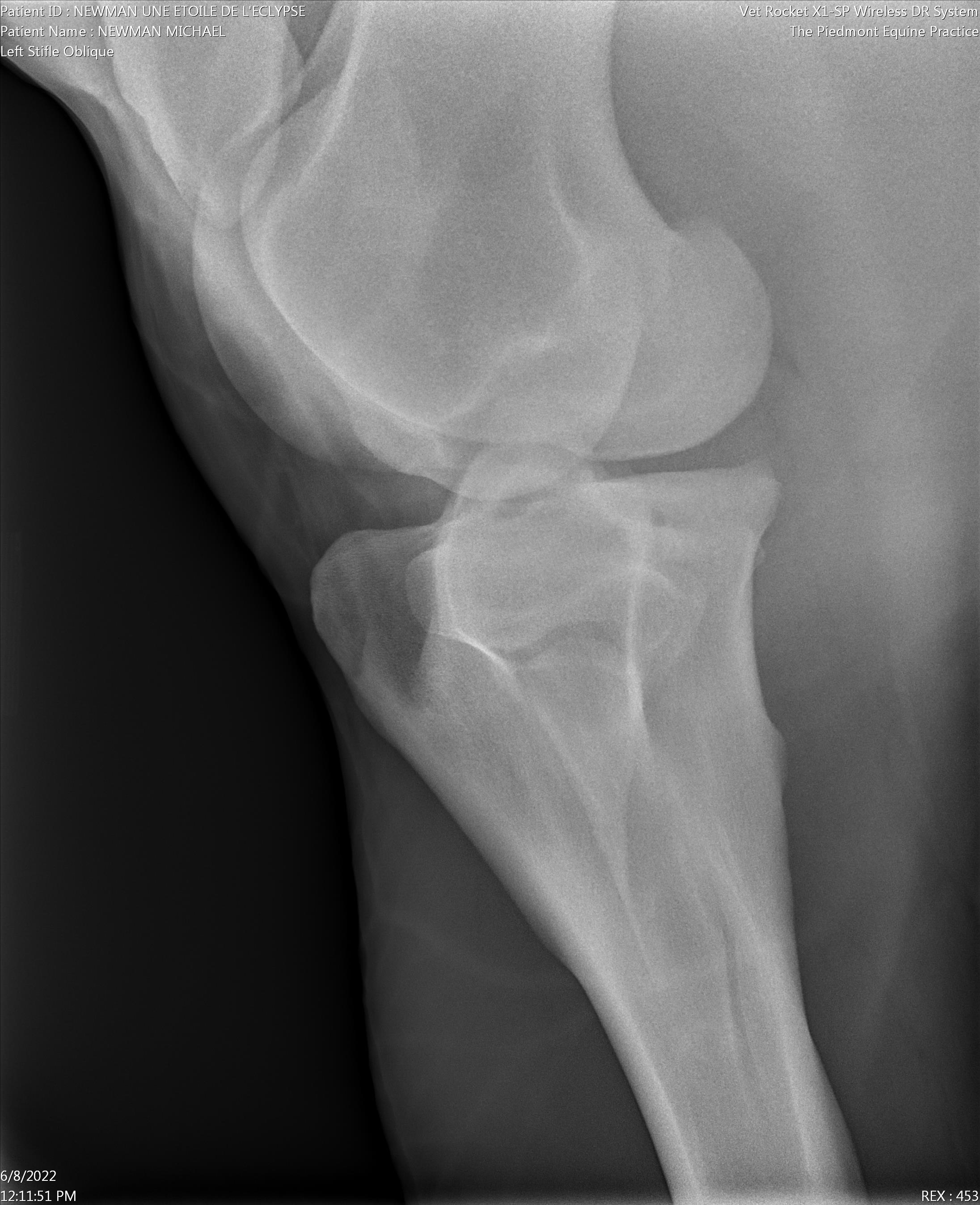 Left Stifle Oblique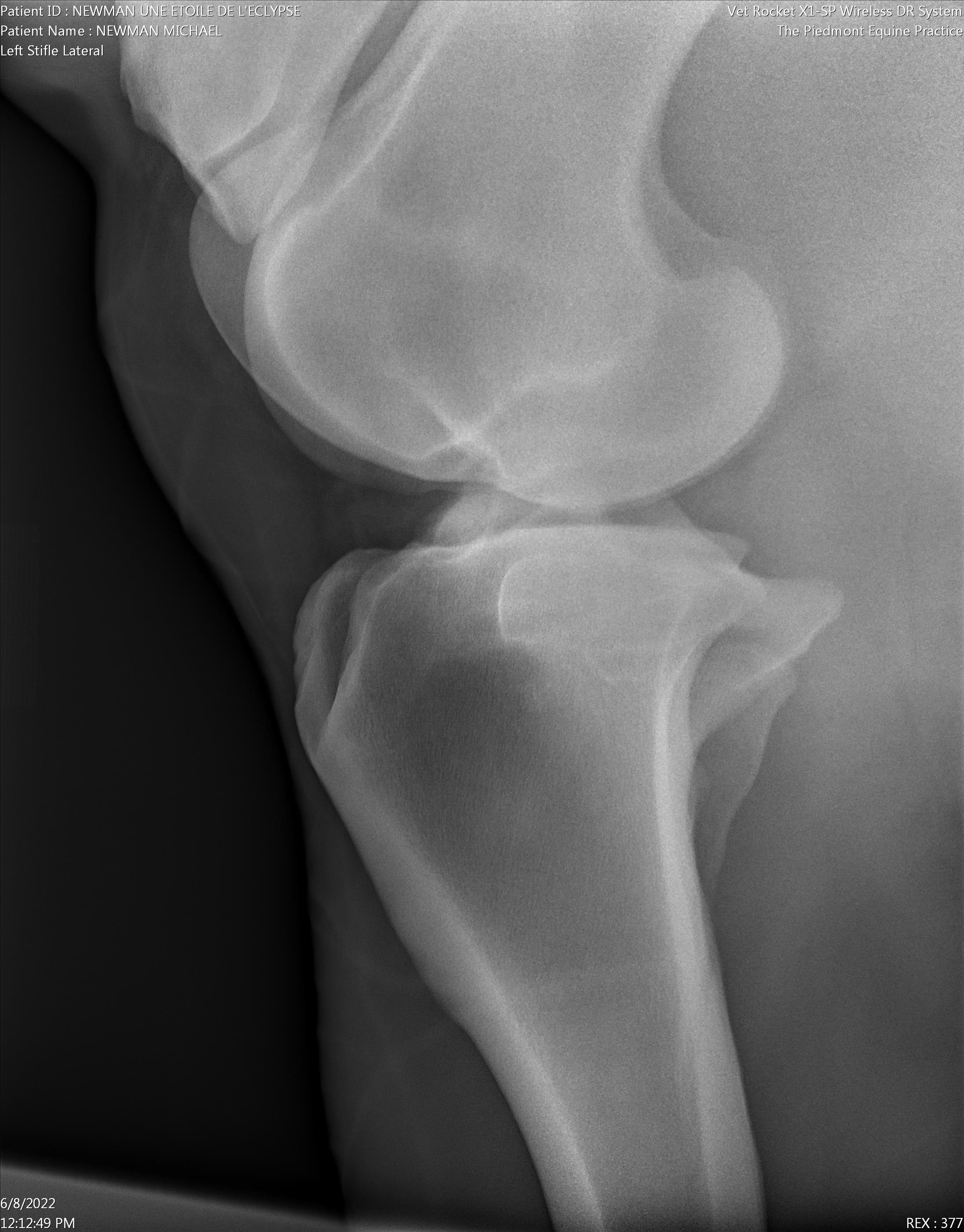 Left Stifle Lateral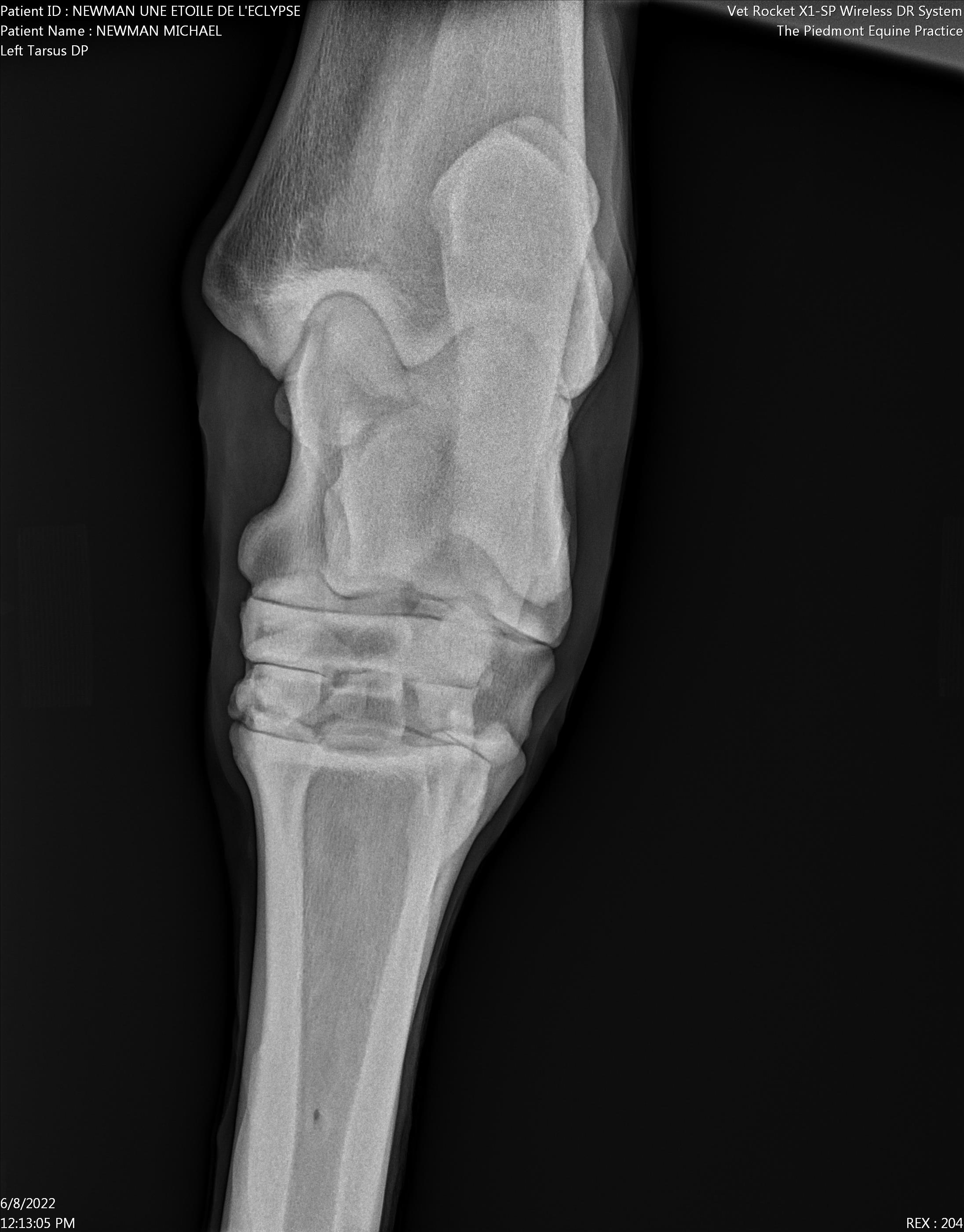 Left Tarsus DP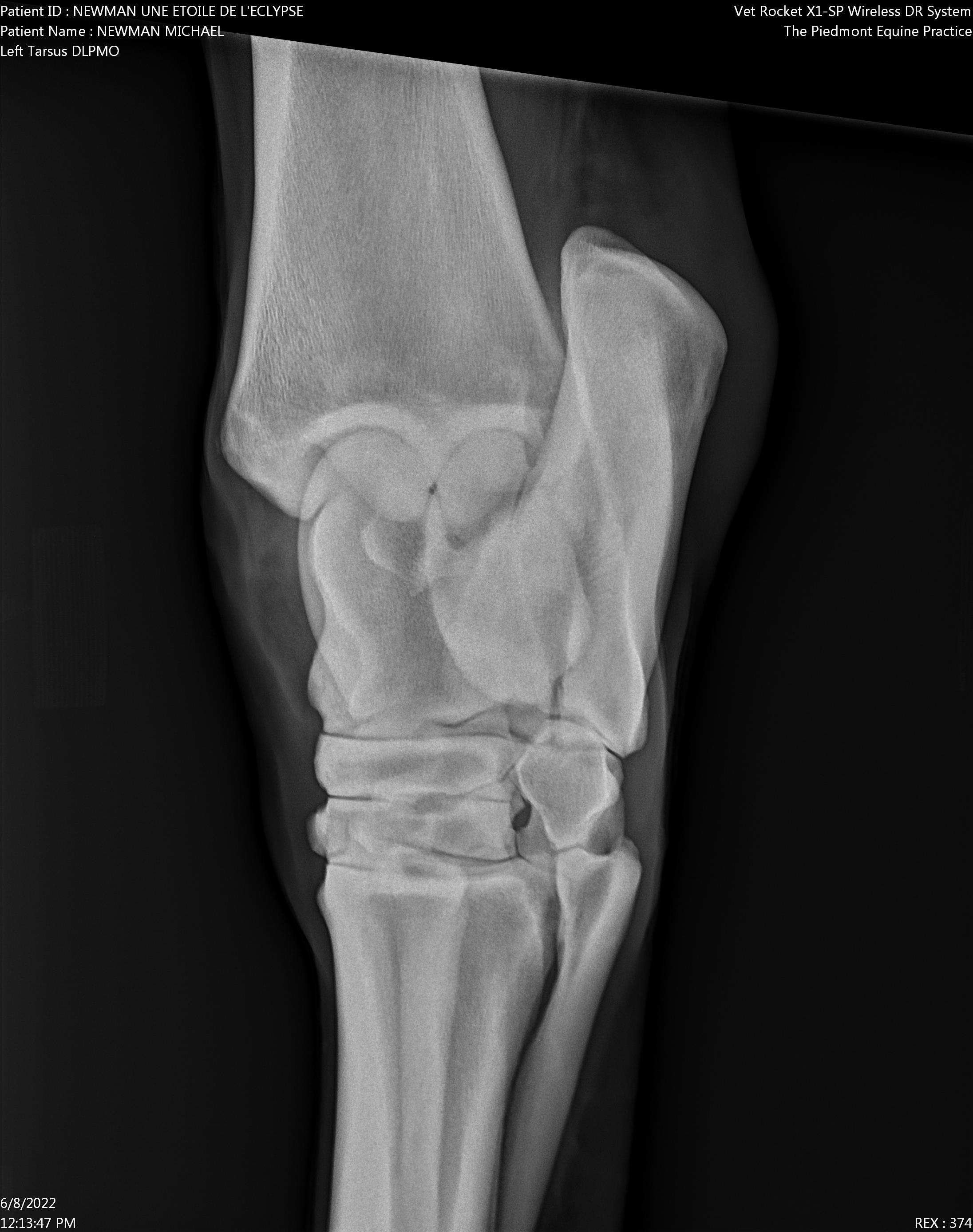 Left Tarsus DLPMO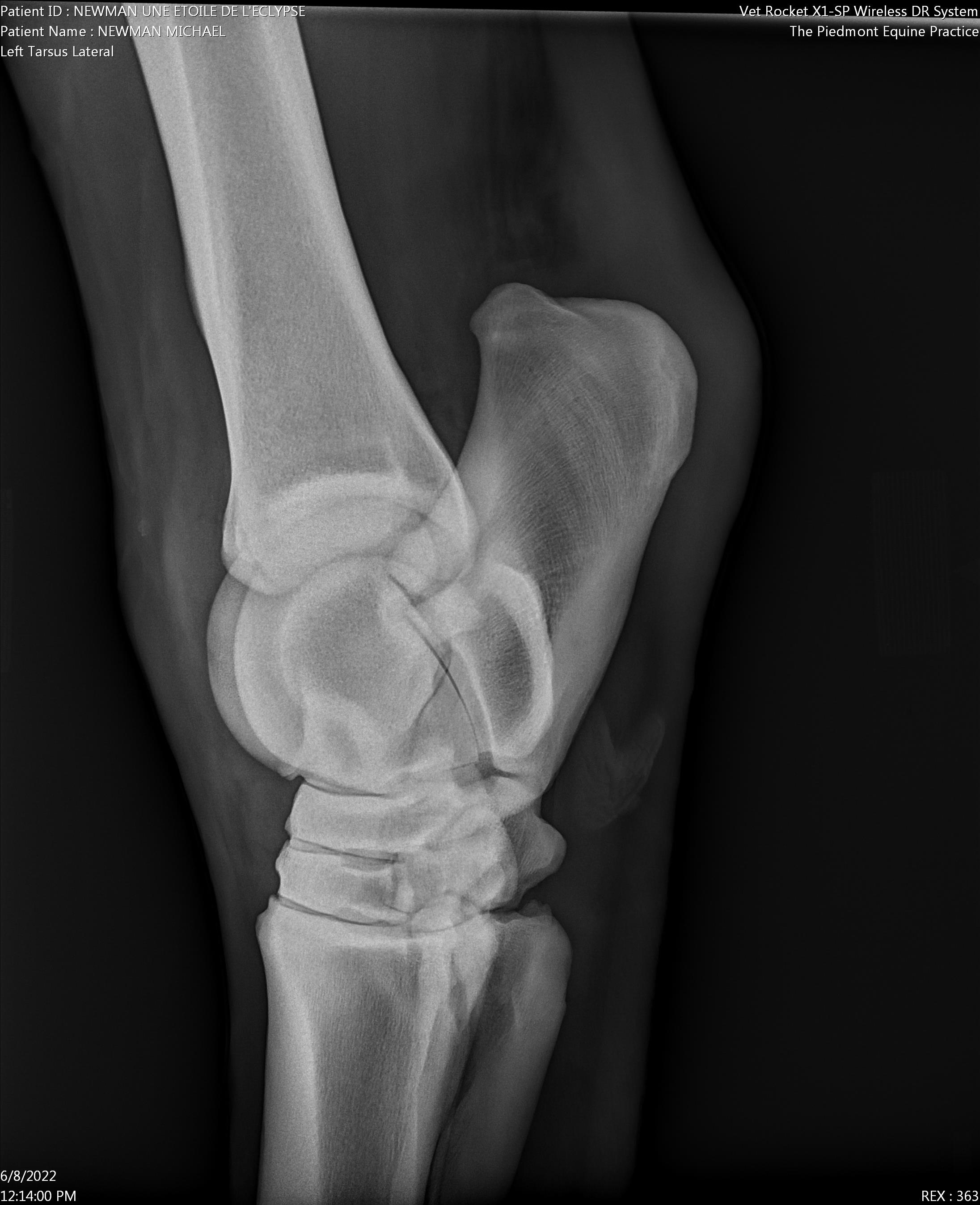 Left Tarsus Lateral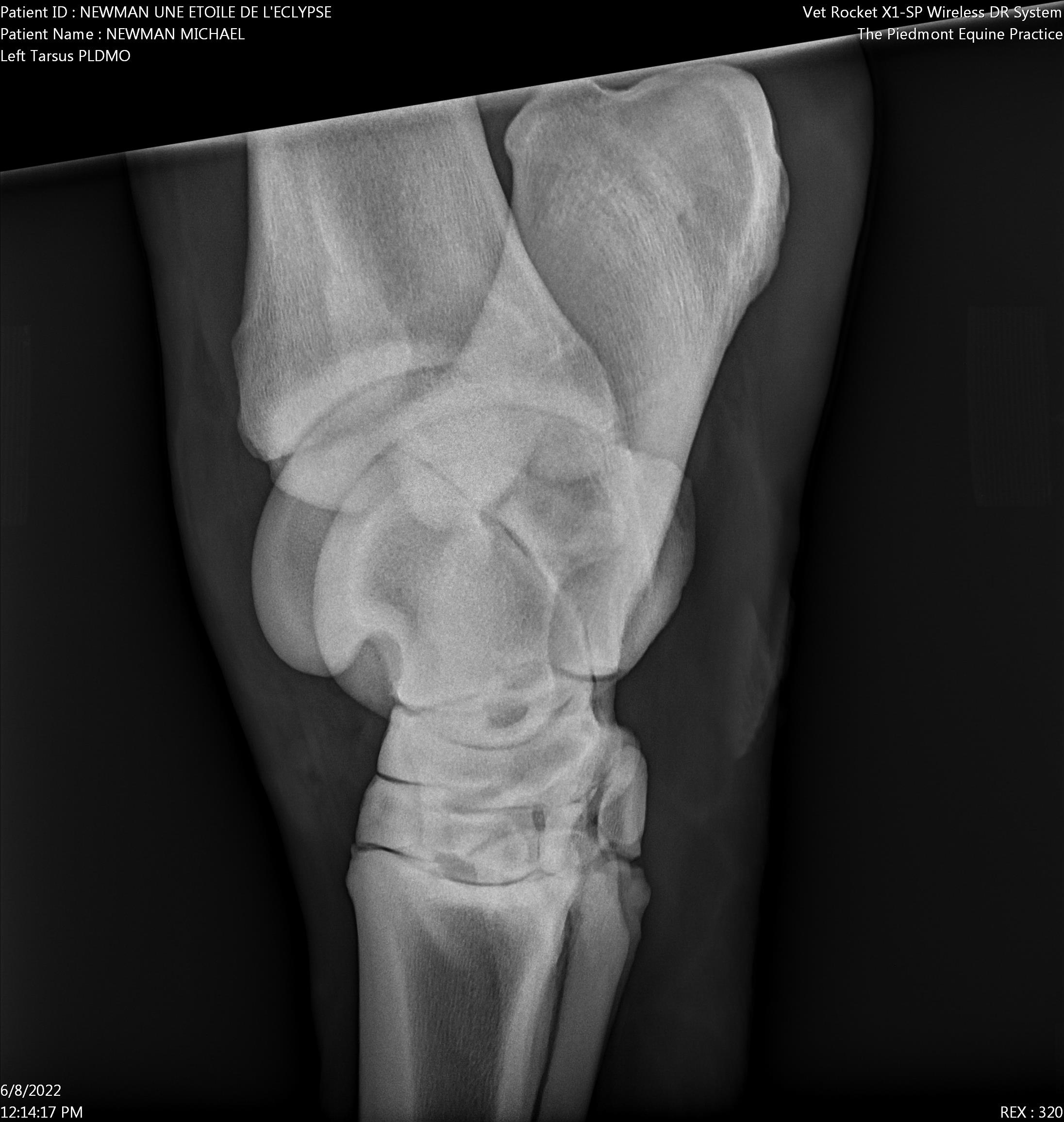 Left Tarsus PLDMO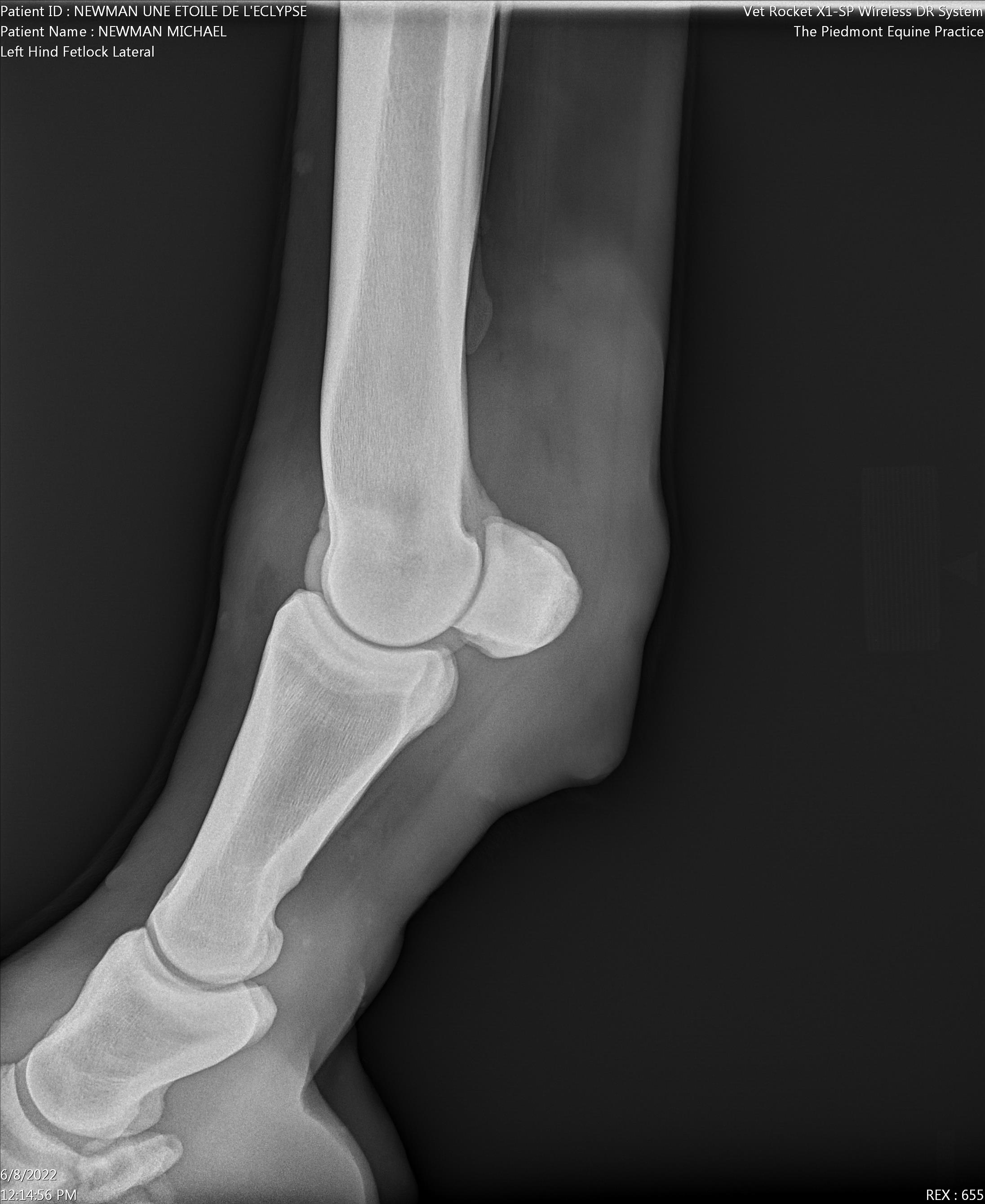 Left Hind Fetlock Lateral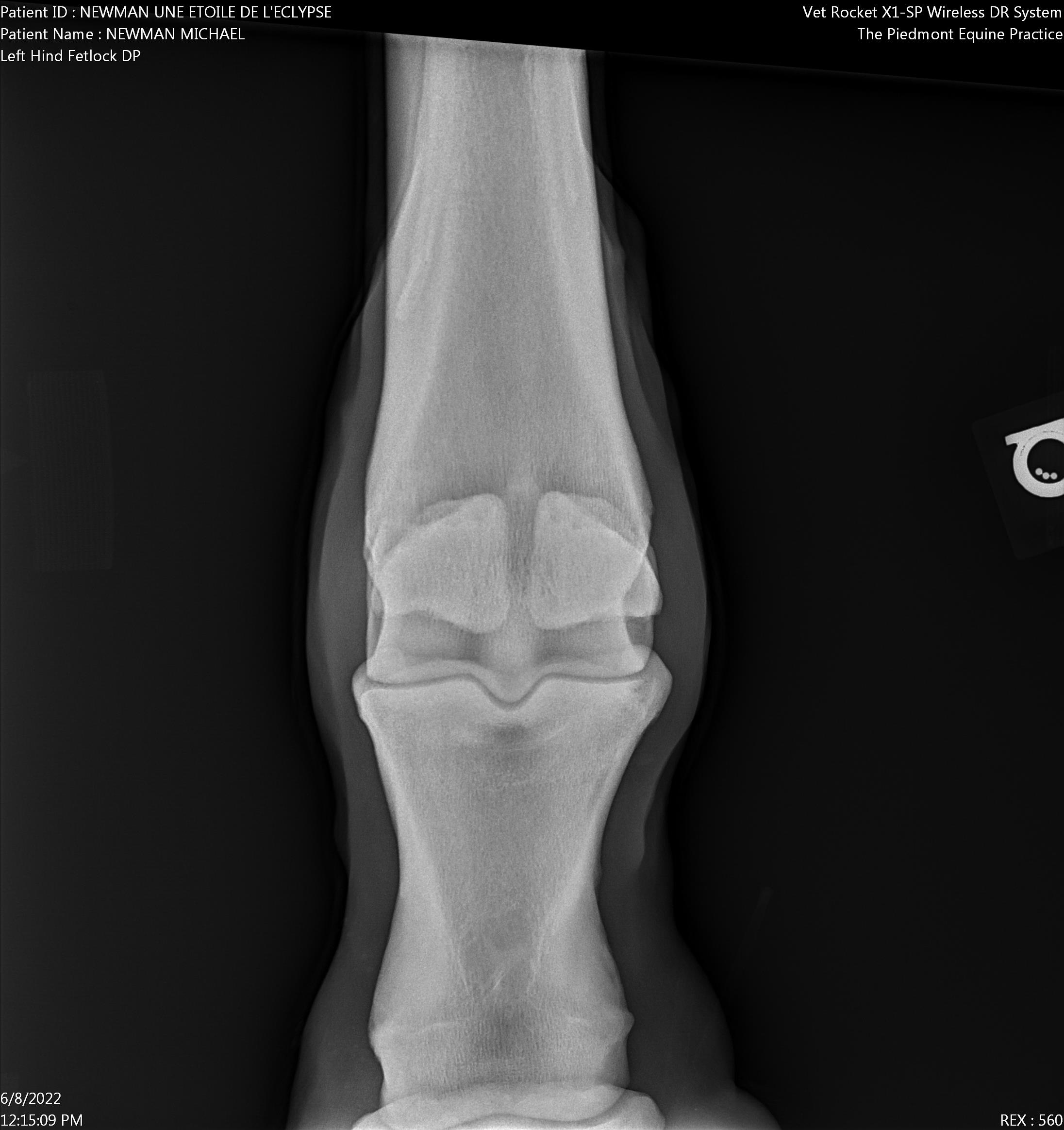 Left Hind Fetlock DP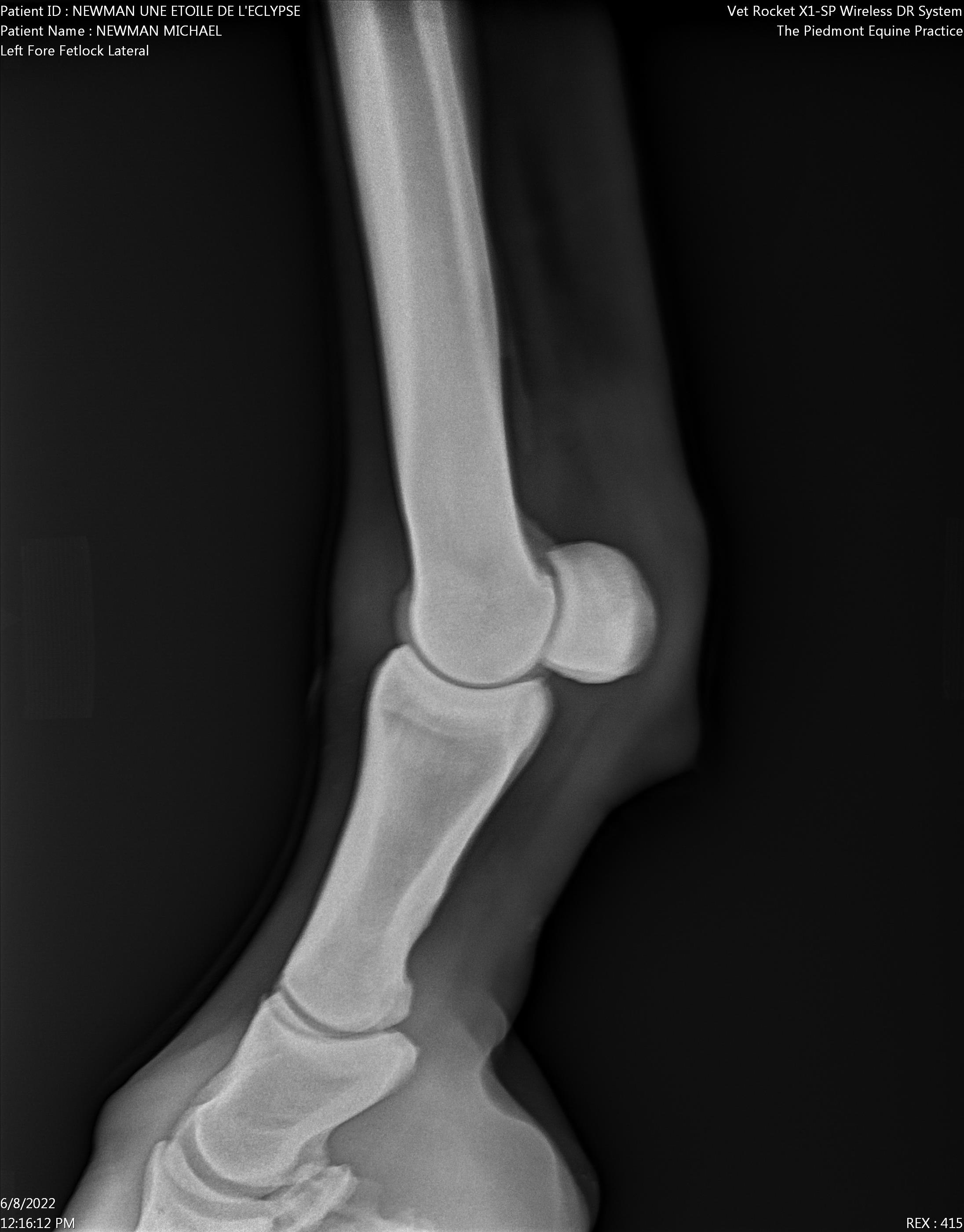 Left Fore Fetlock Lateral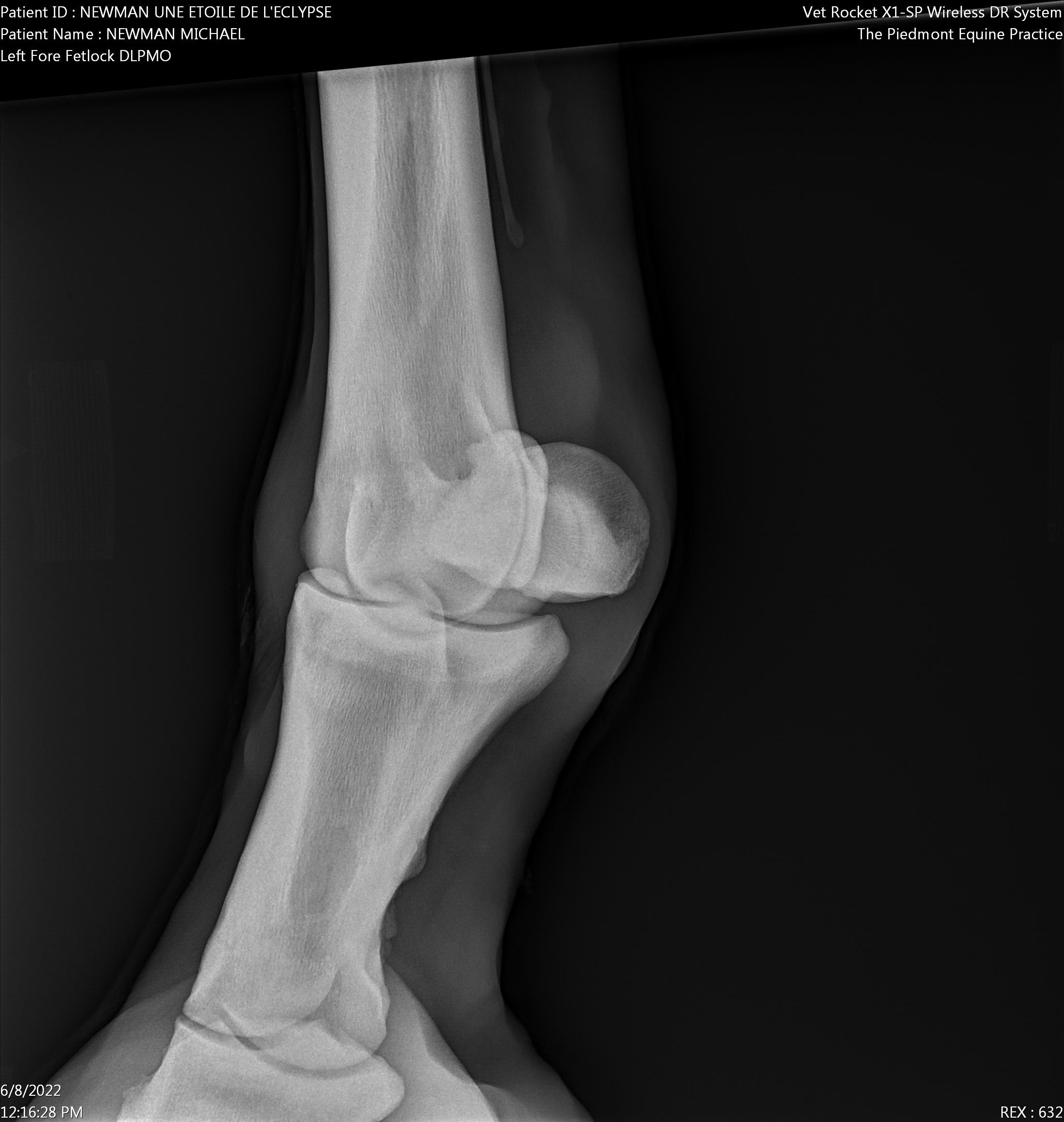 Left Fore Fetlock DLPMO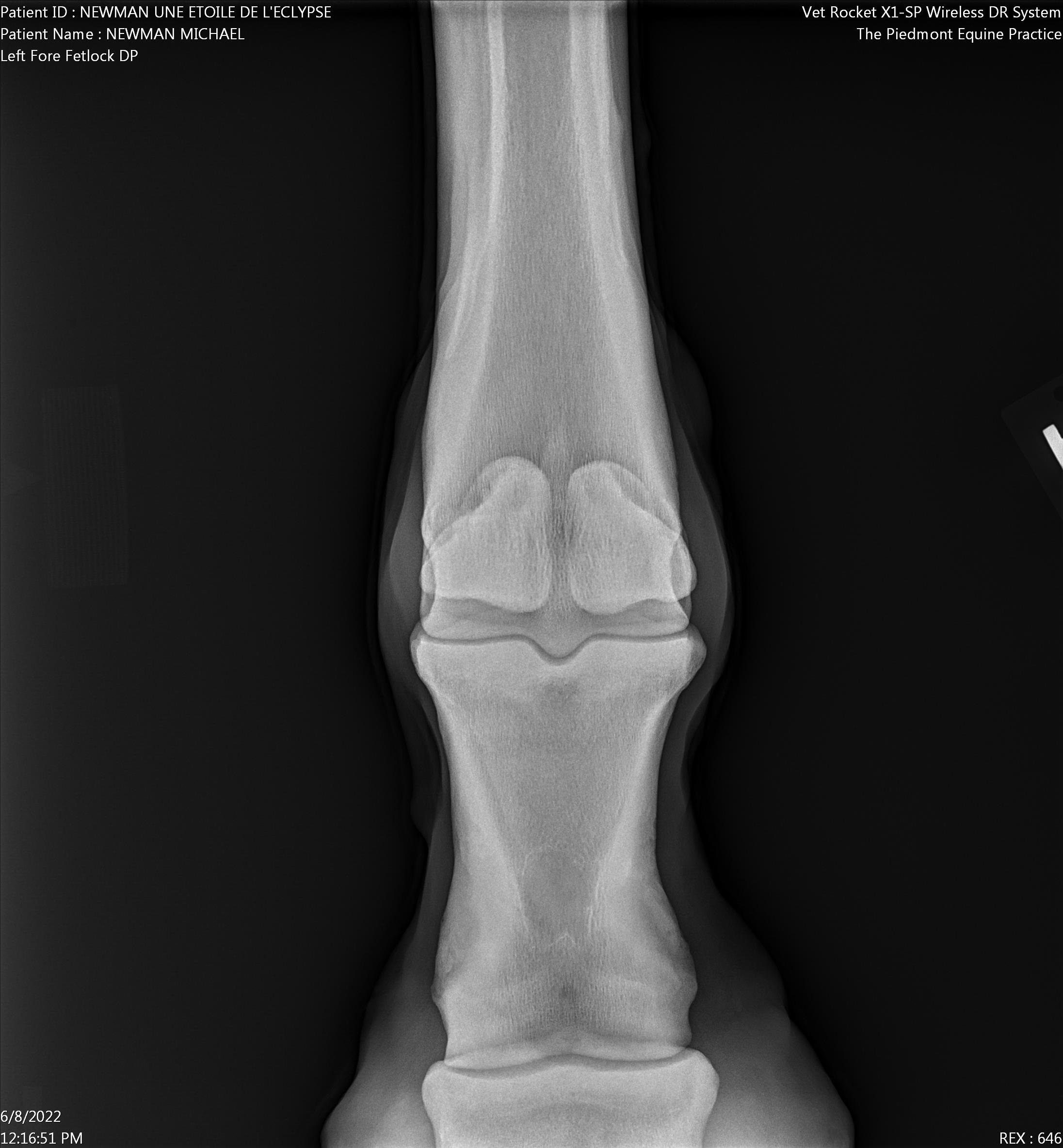 Left Fore Fetlock DP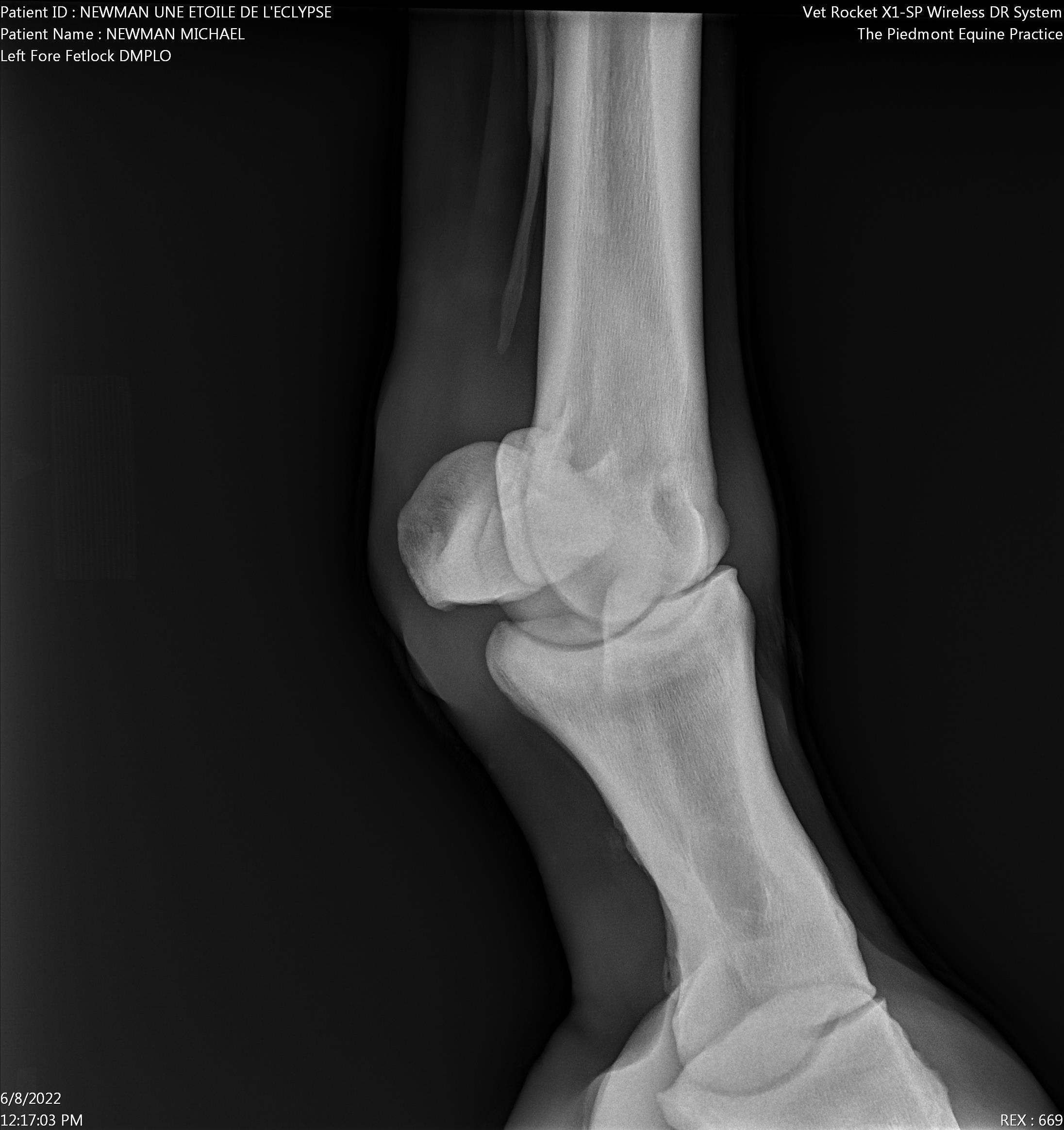 Left Fore Fetlock DMPLO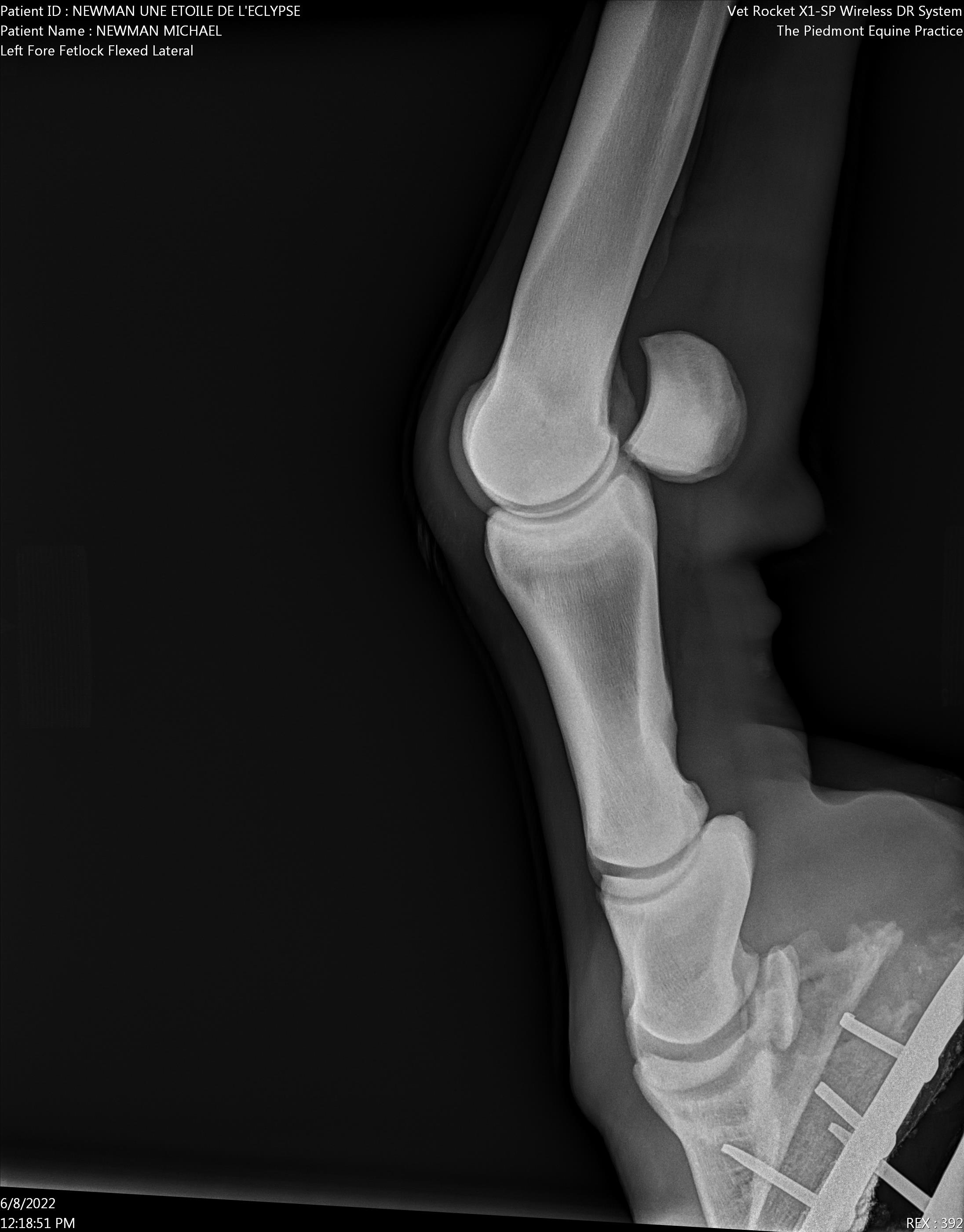 Left Fore Fetlock Flexed Lateral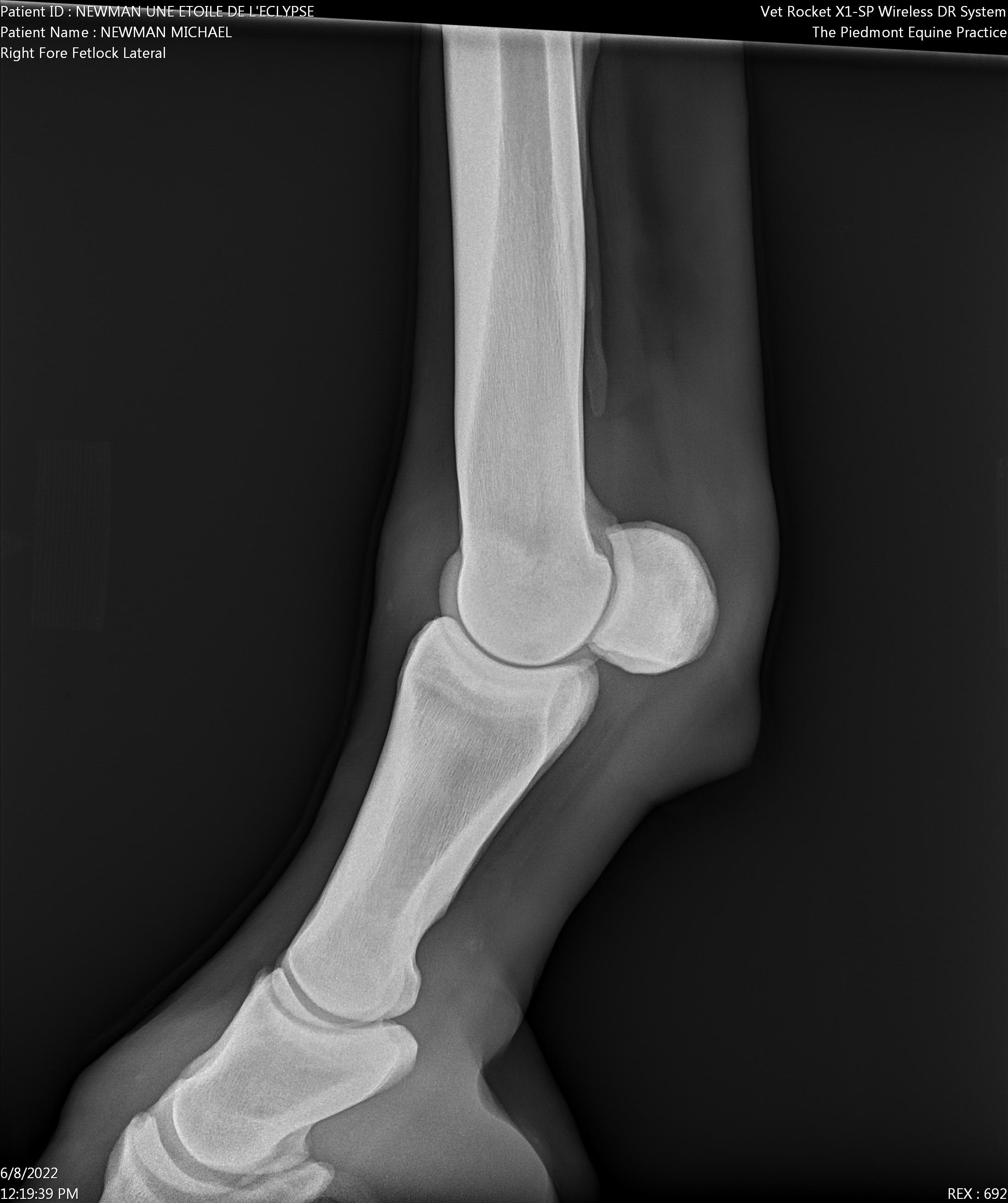 Right Fore Fetlock Lateral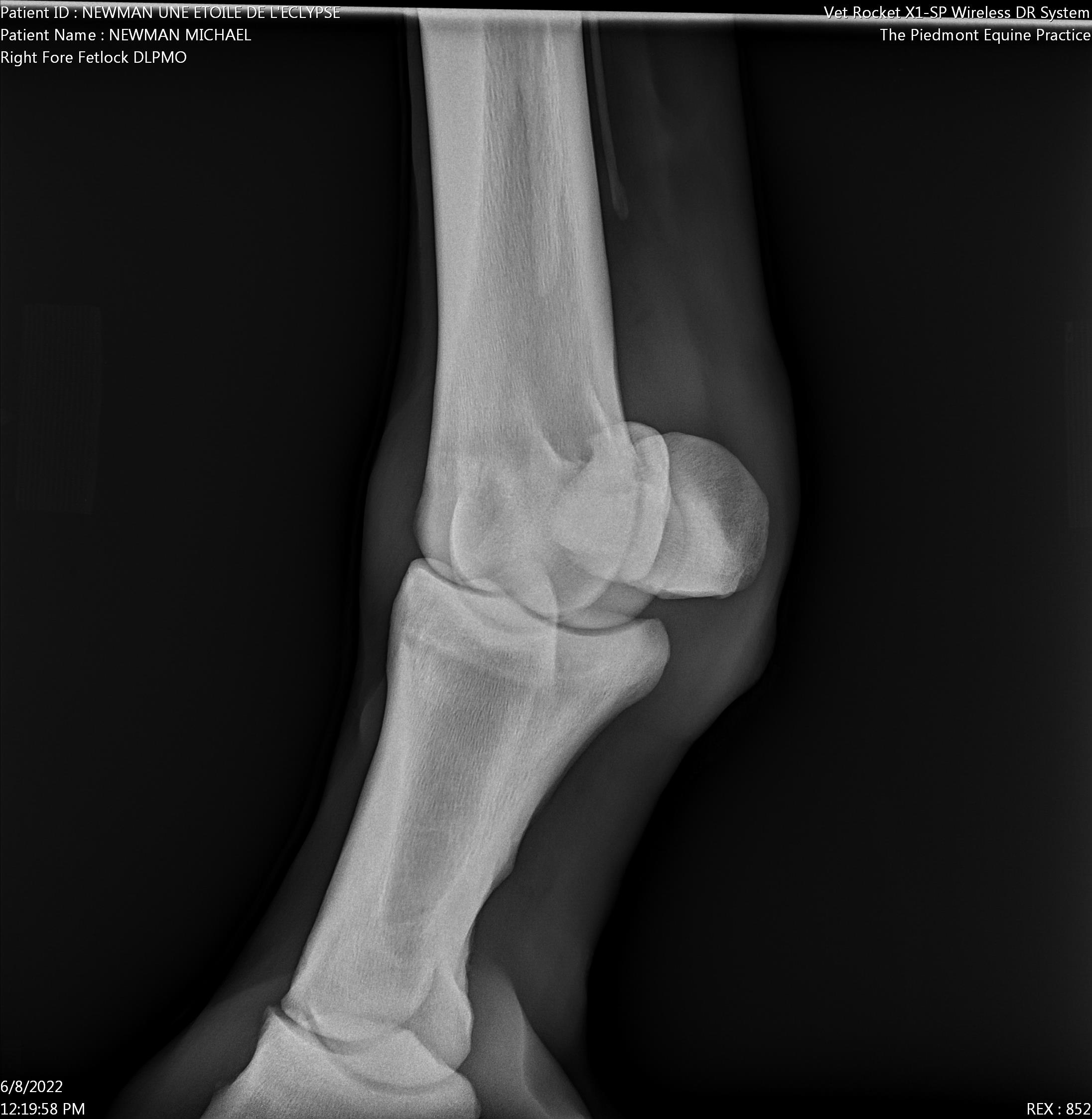 Right Fore Fetlock DLPMO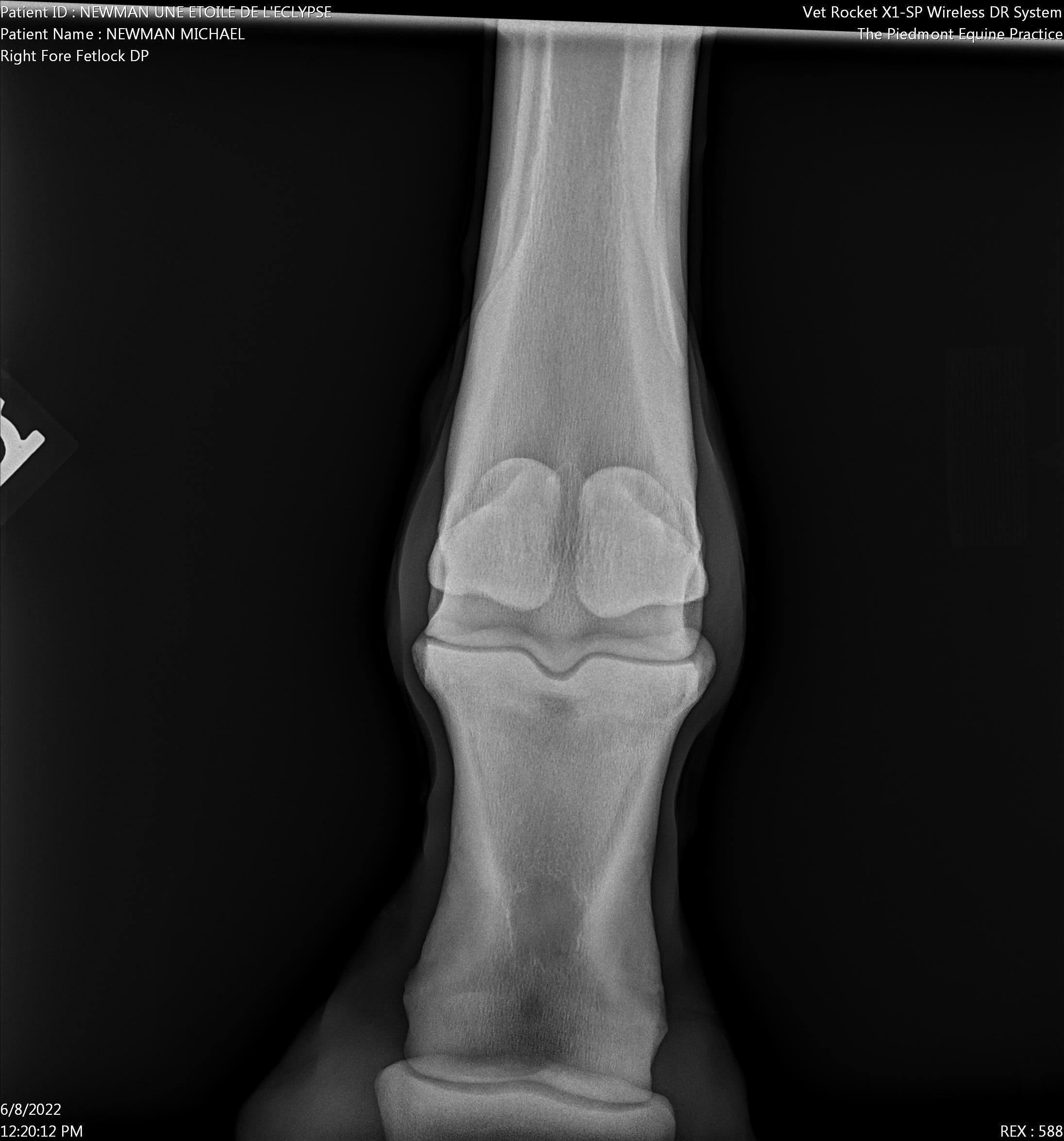 Right Fore Fetlock DP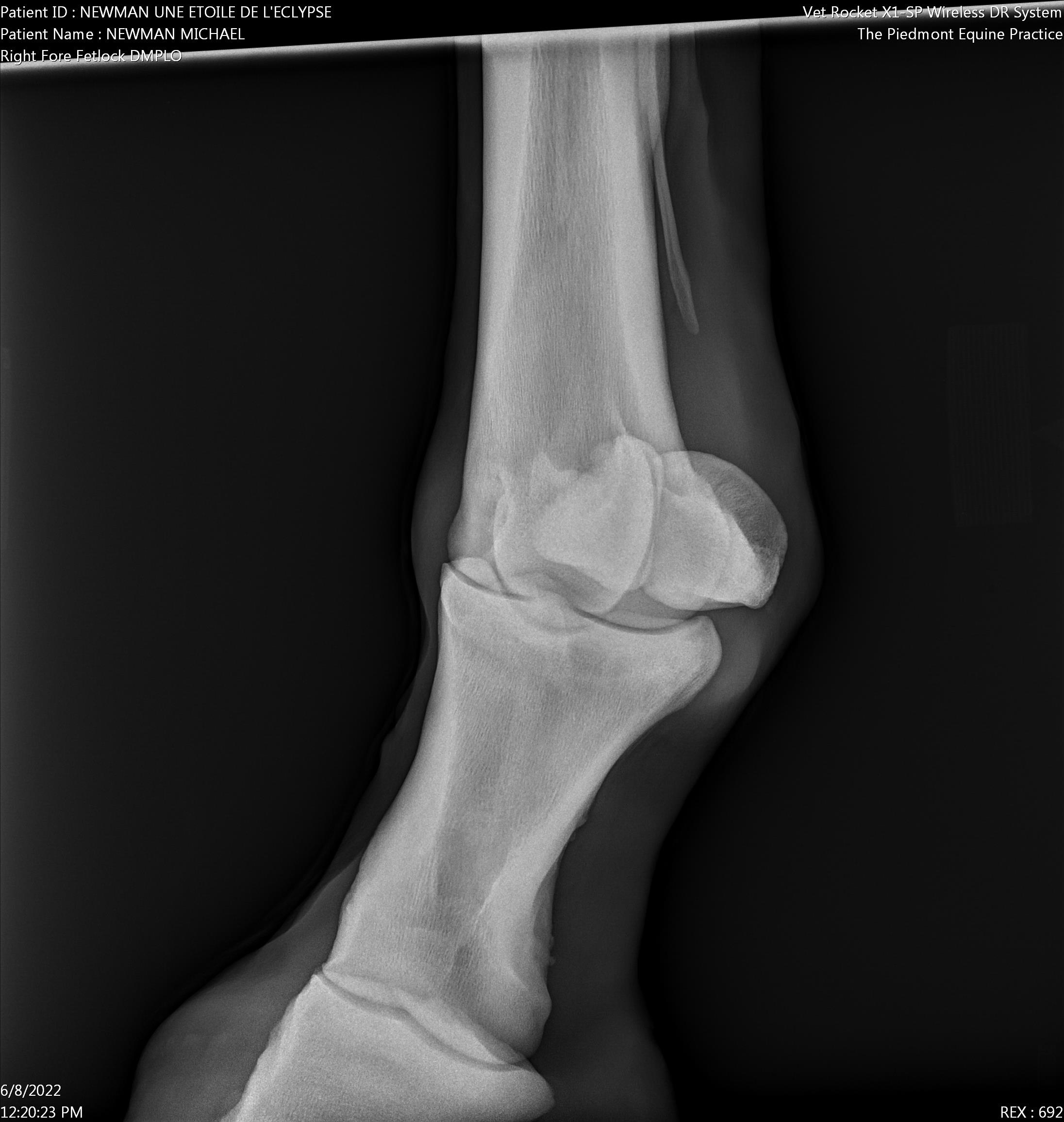 Right Fore Fetlock DMPLO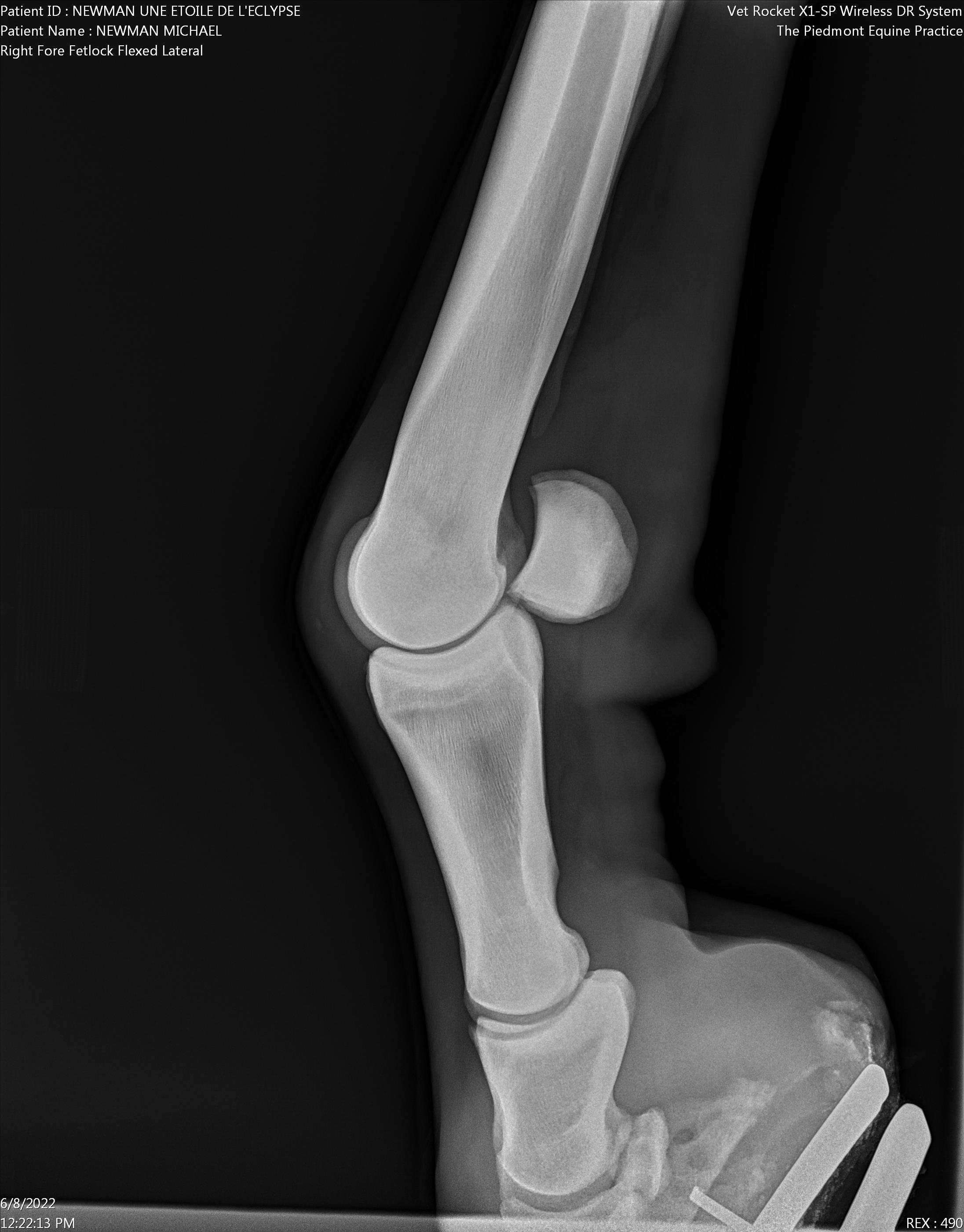 Right Fore Fetlock Flexed Lateral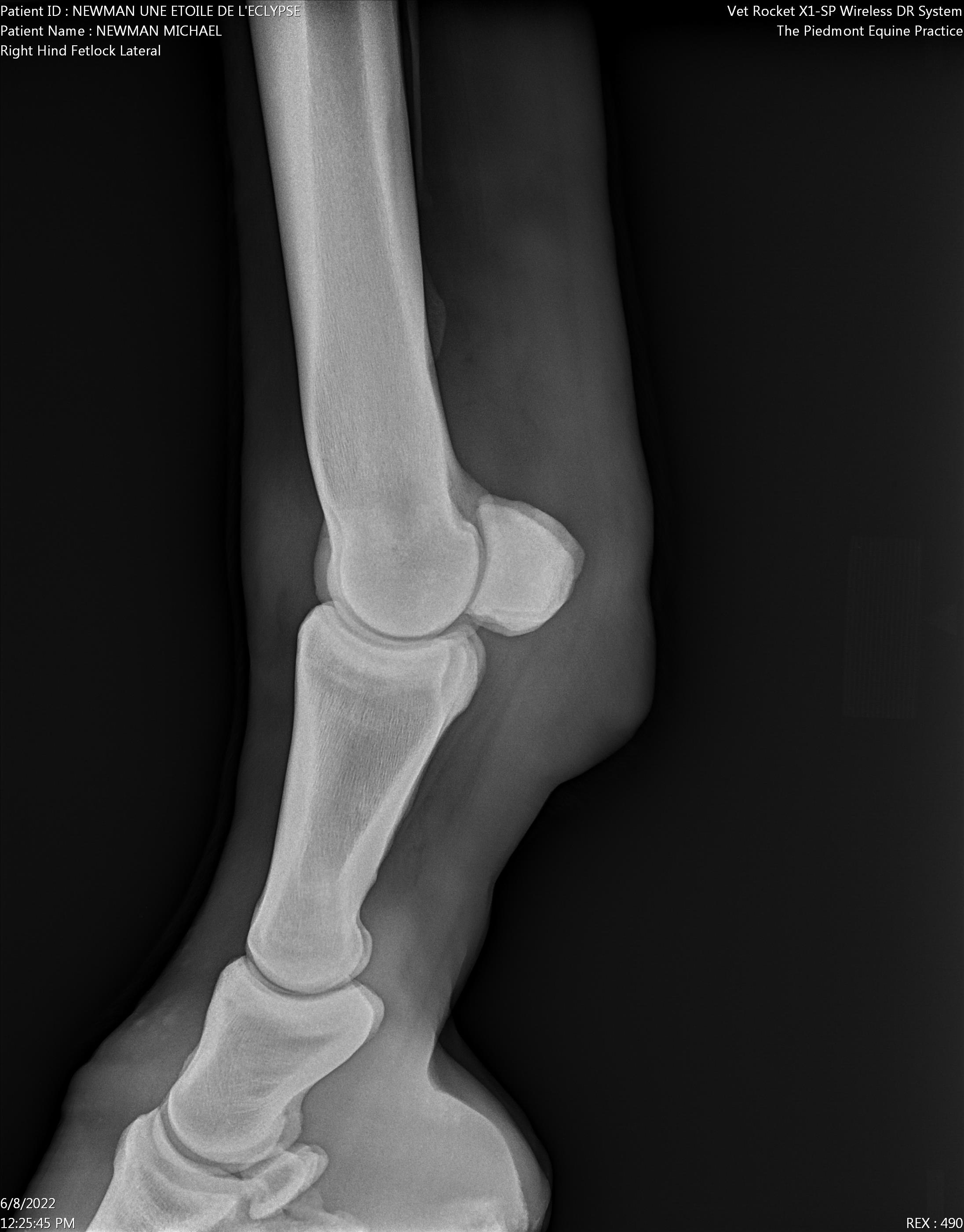 Right Hind Fetlock Lateral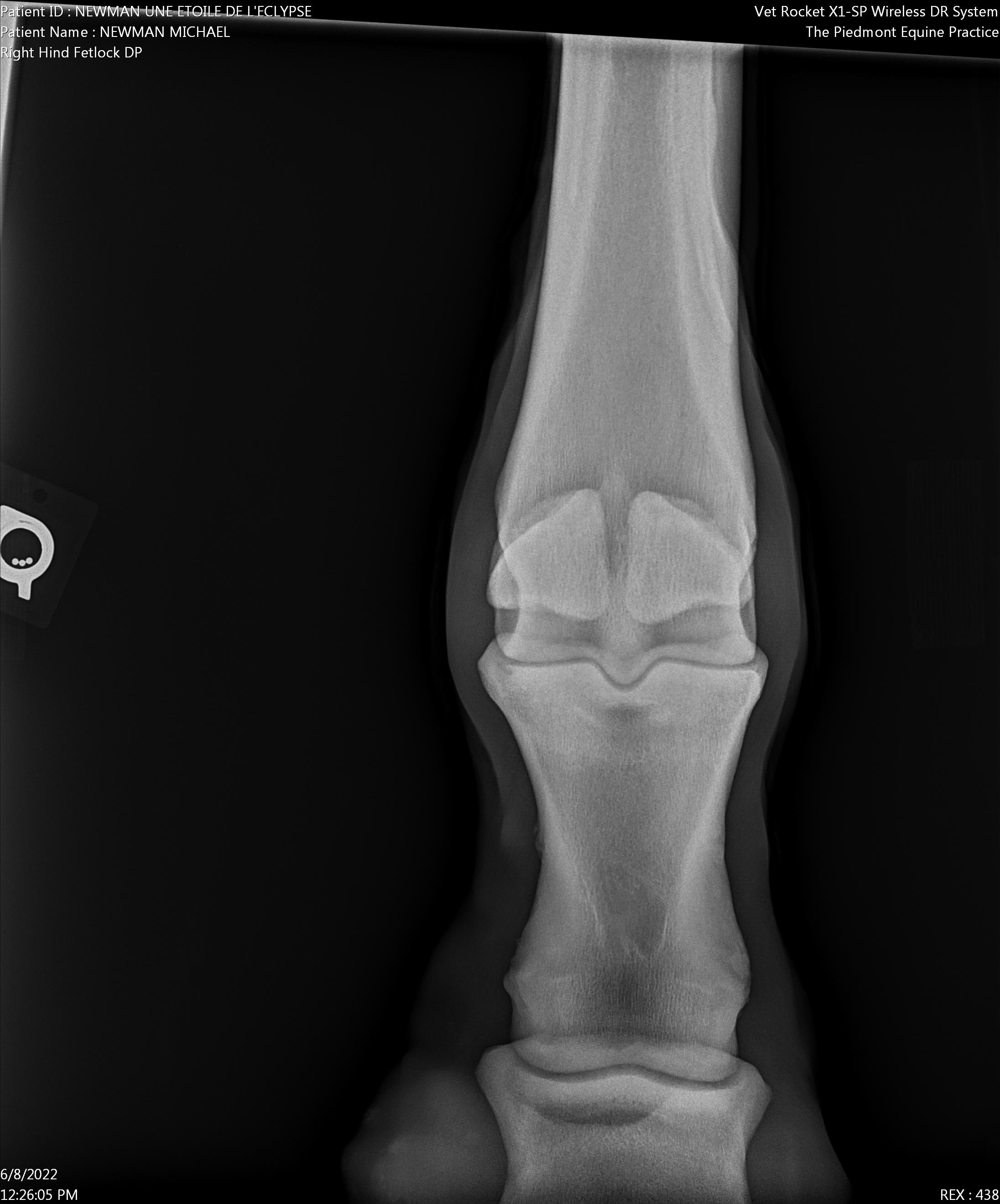 Right Hind Fetlock DP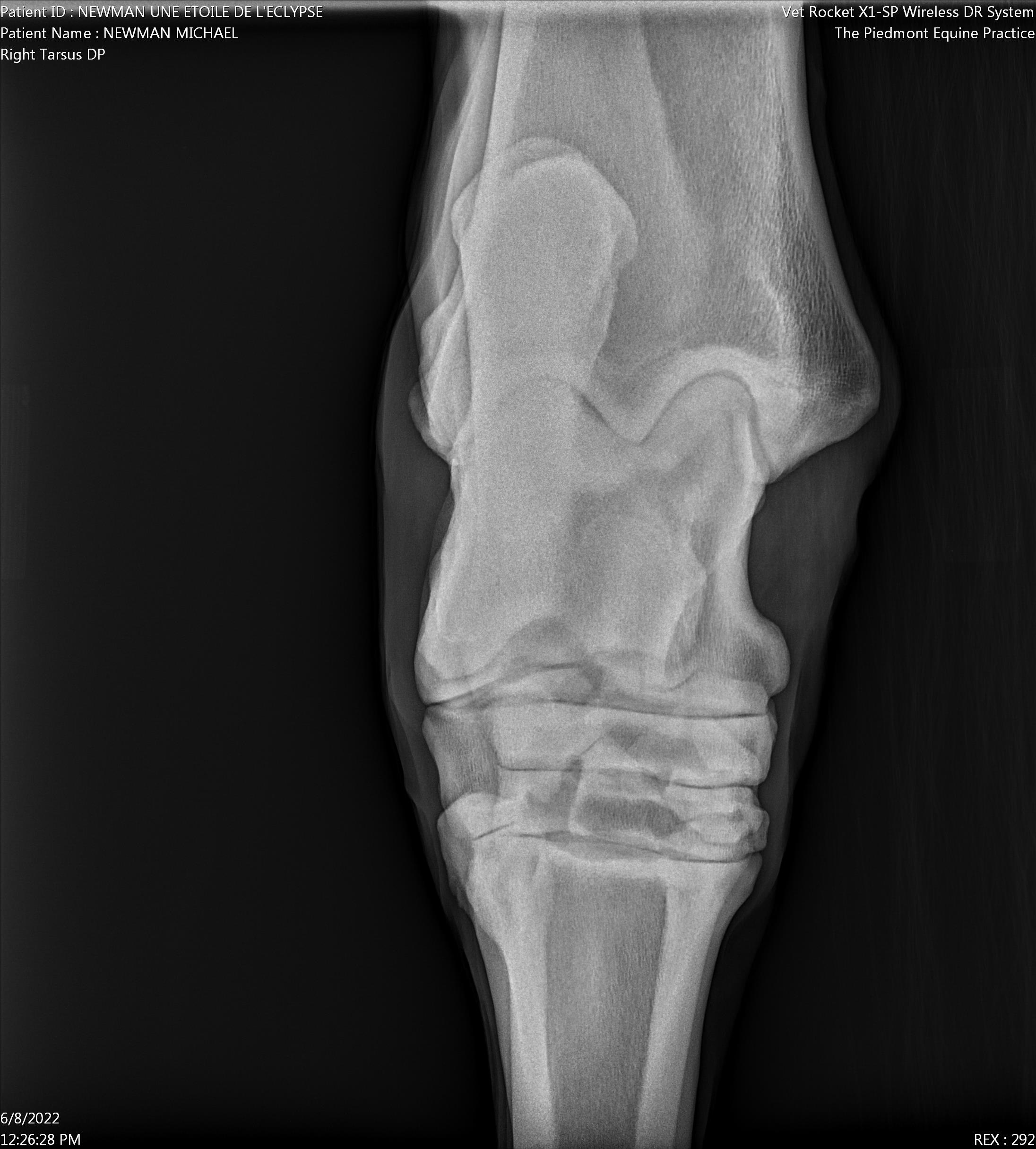 Left Right Hind Tarsus DP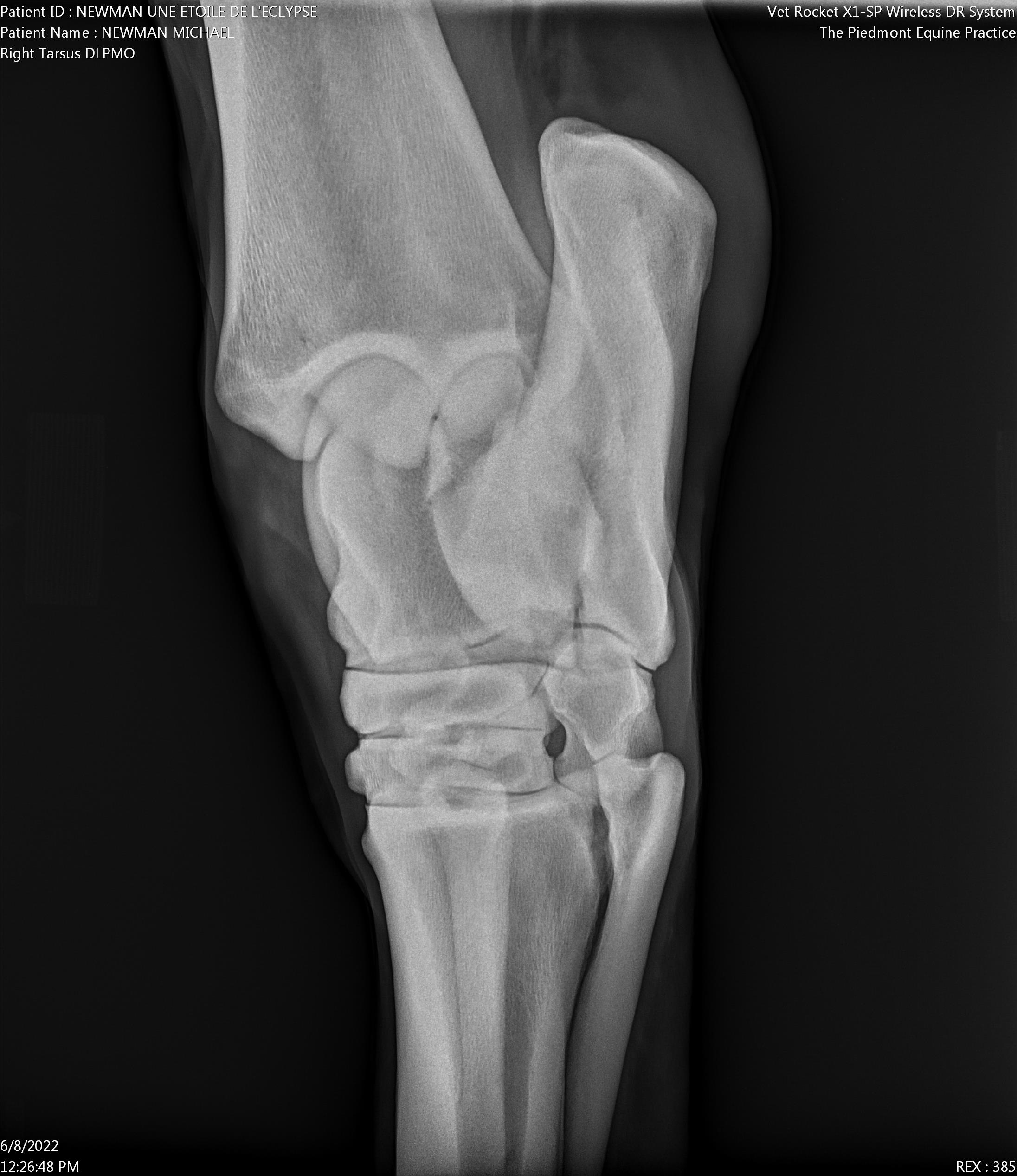 Right Tarsus DLPMO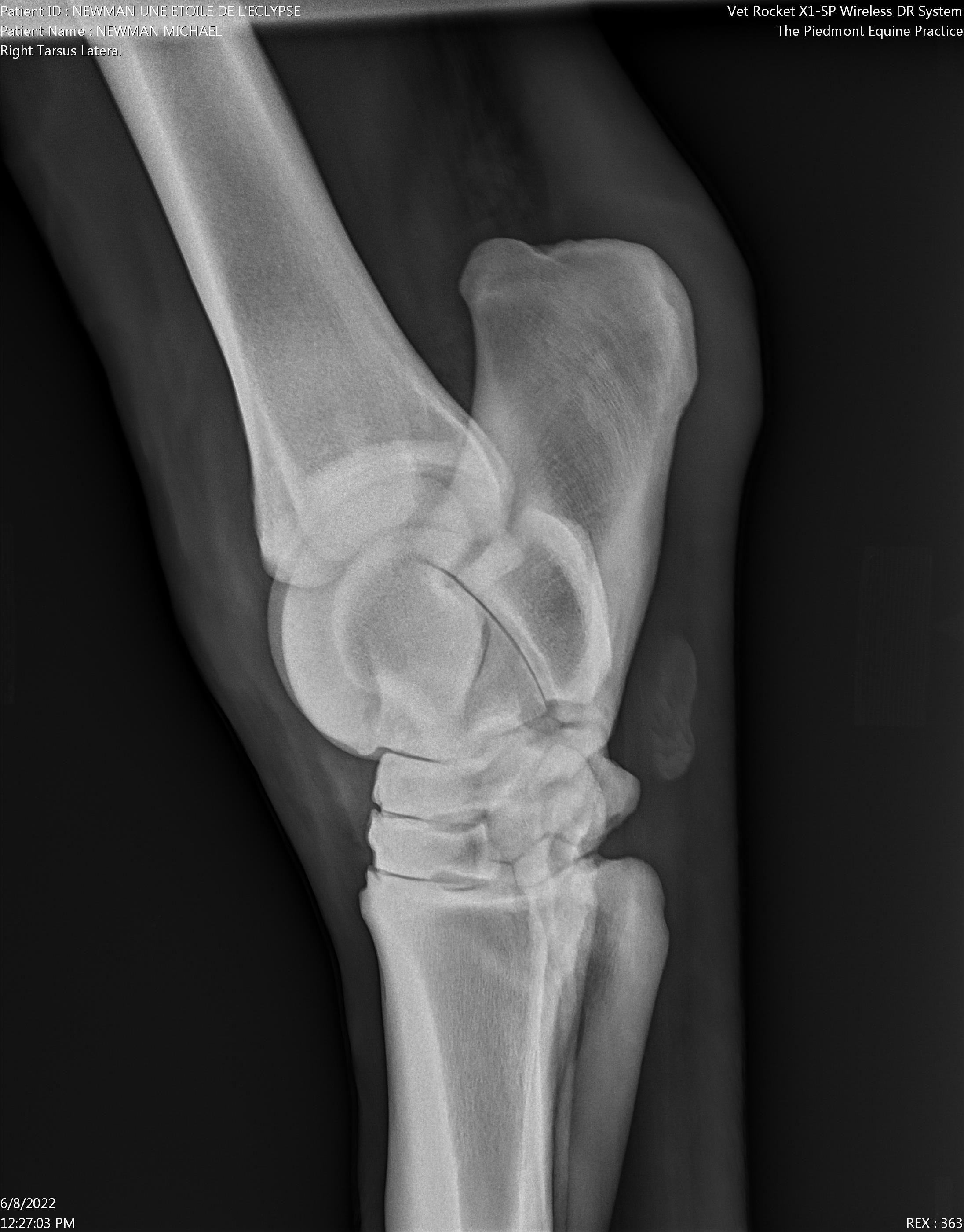 Right Tarsus Lateral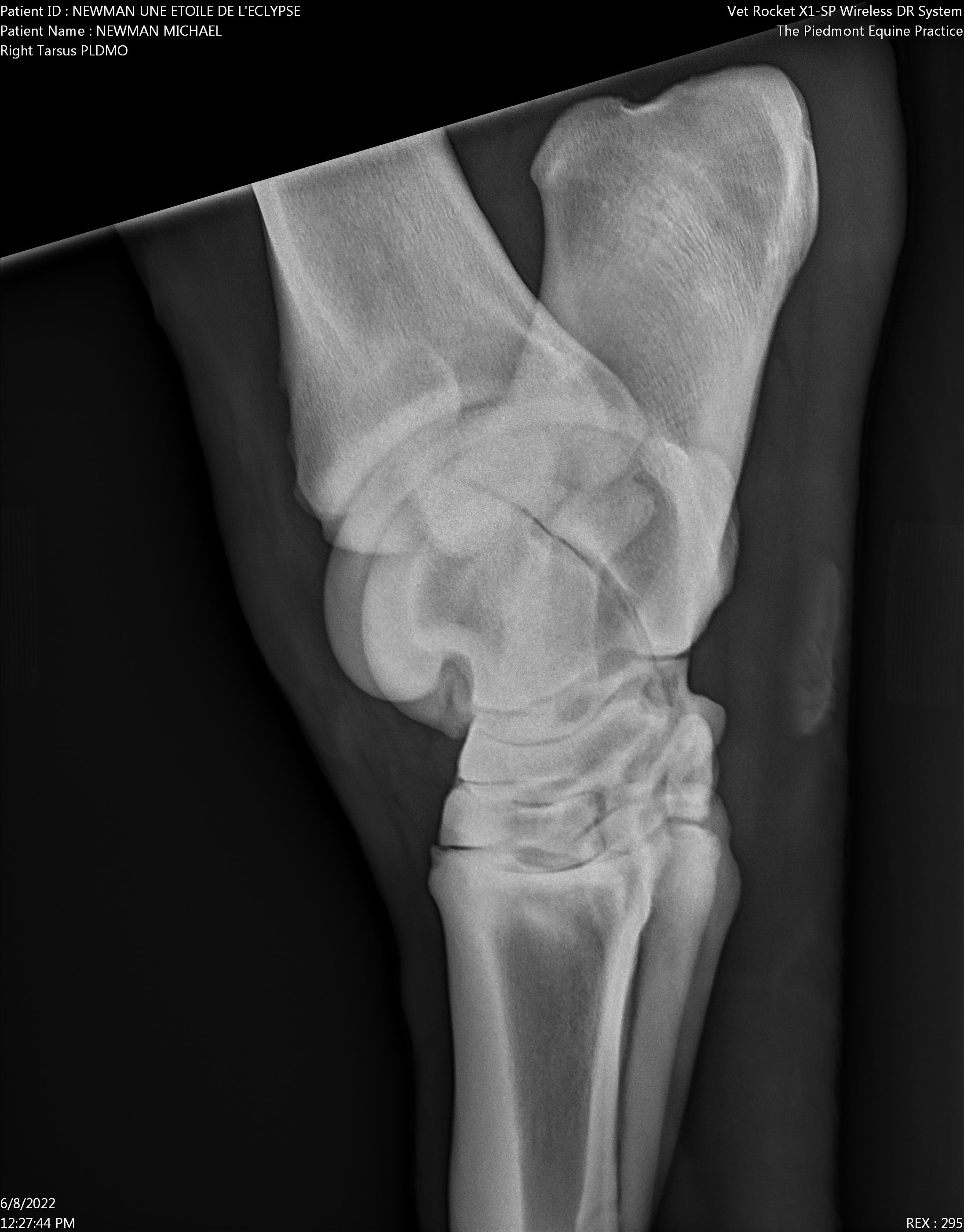 Right Tarsus PLDMO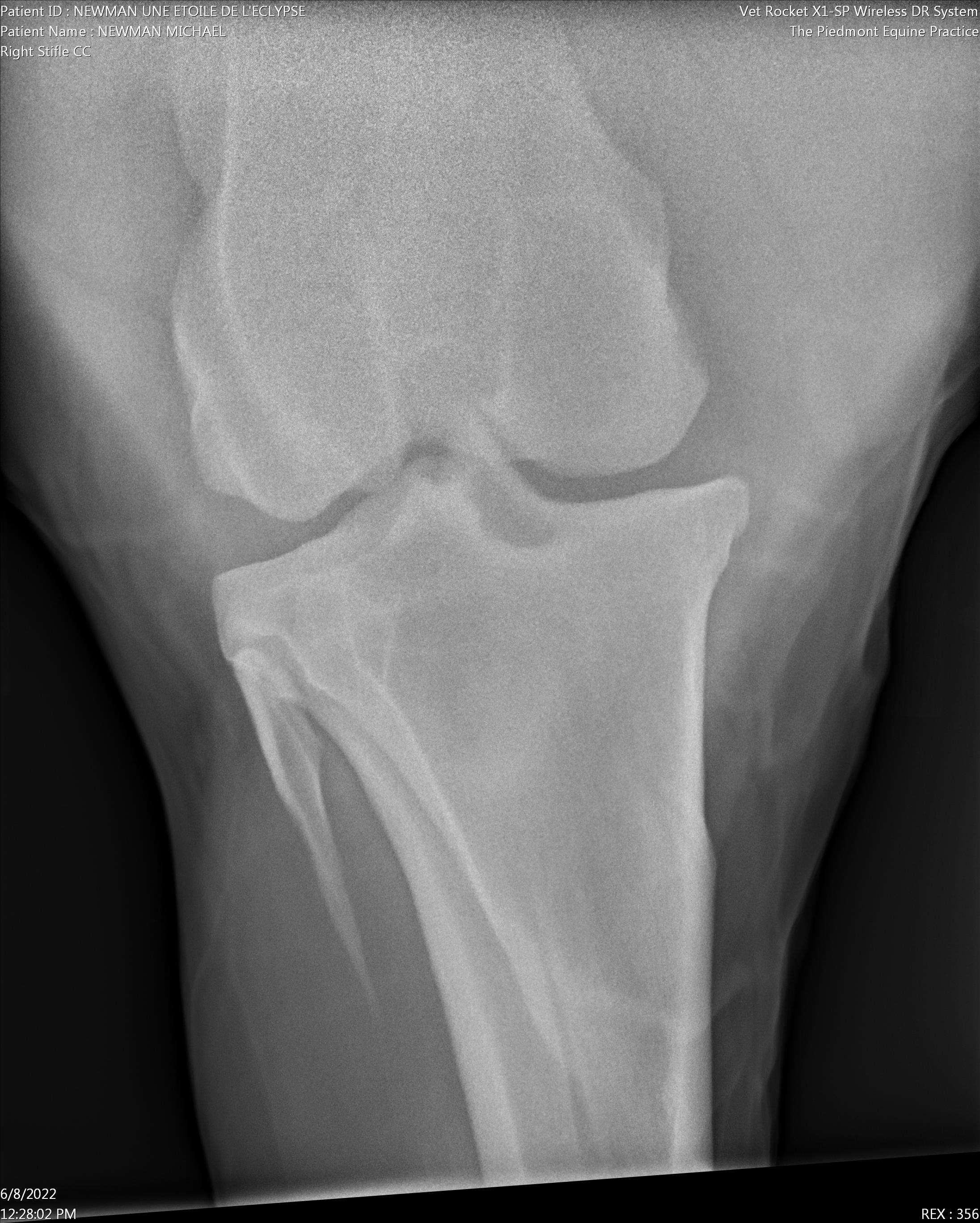 Right Stifle CC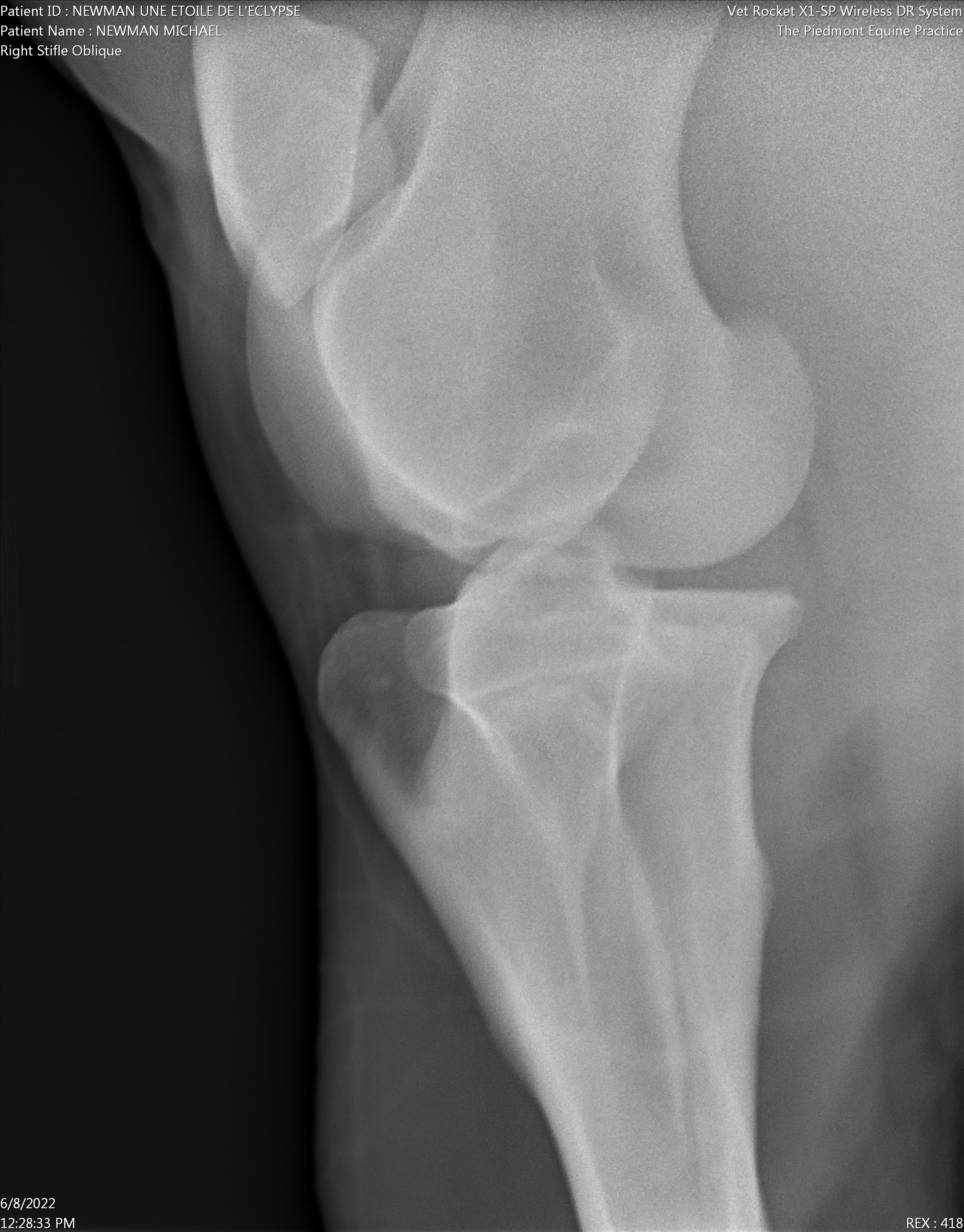 Right Stifle Oblique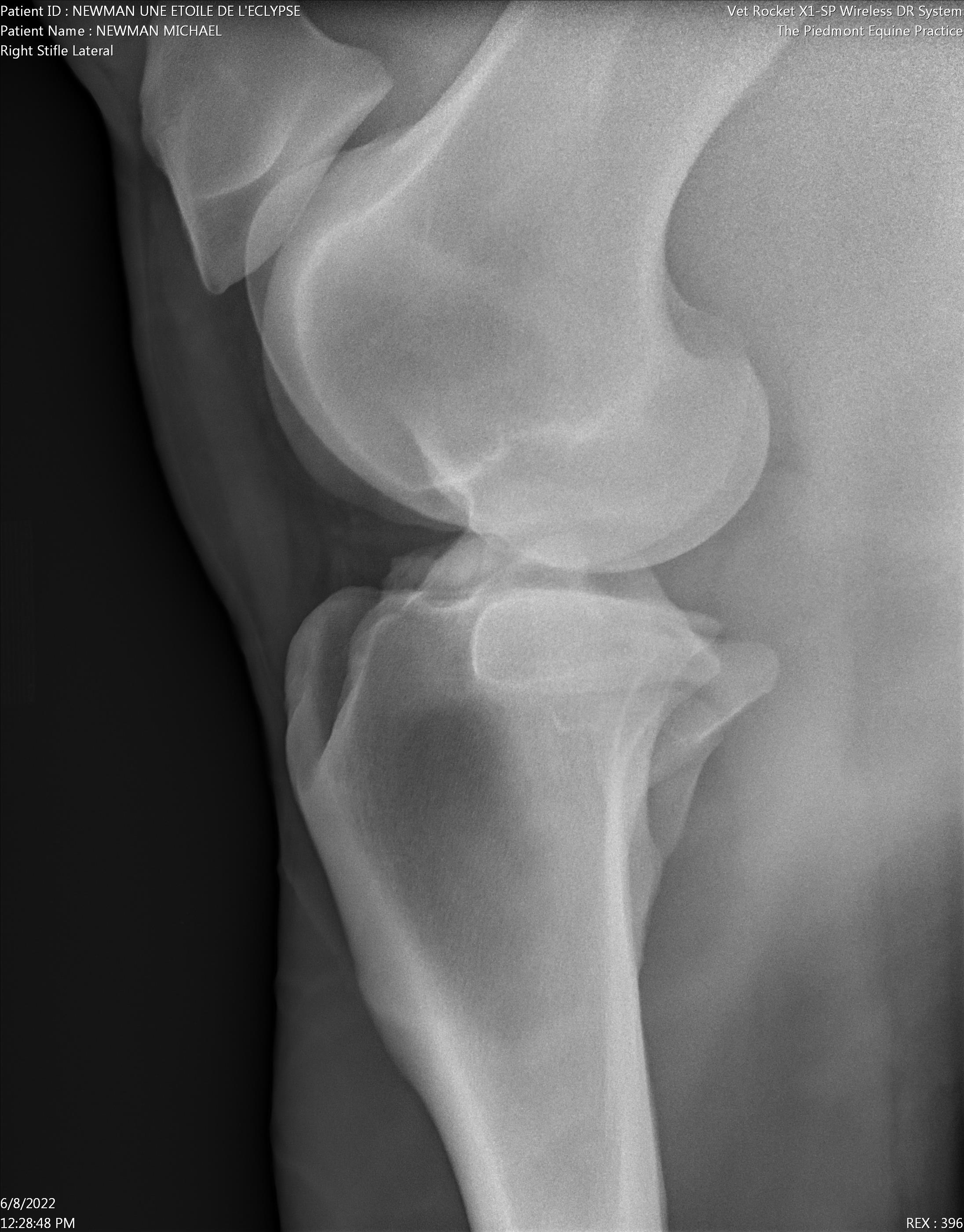 Right Sitfle Lateral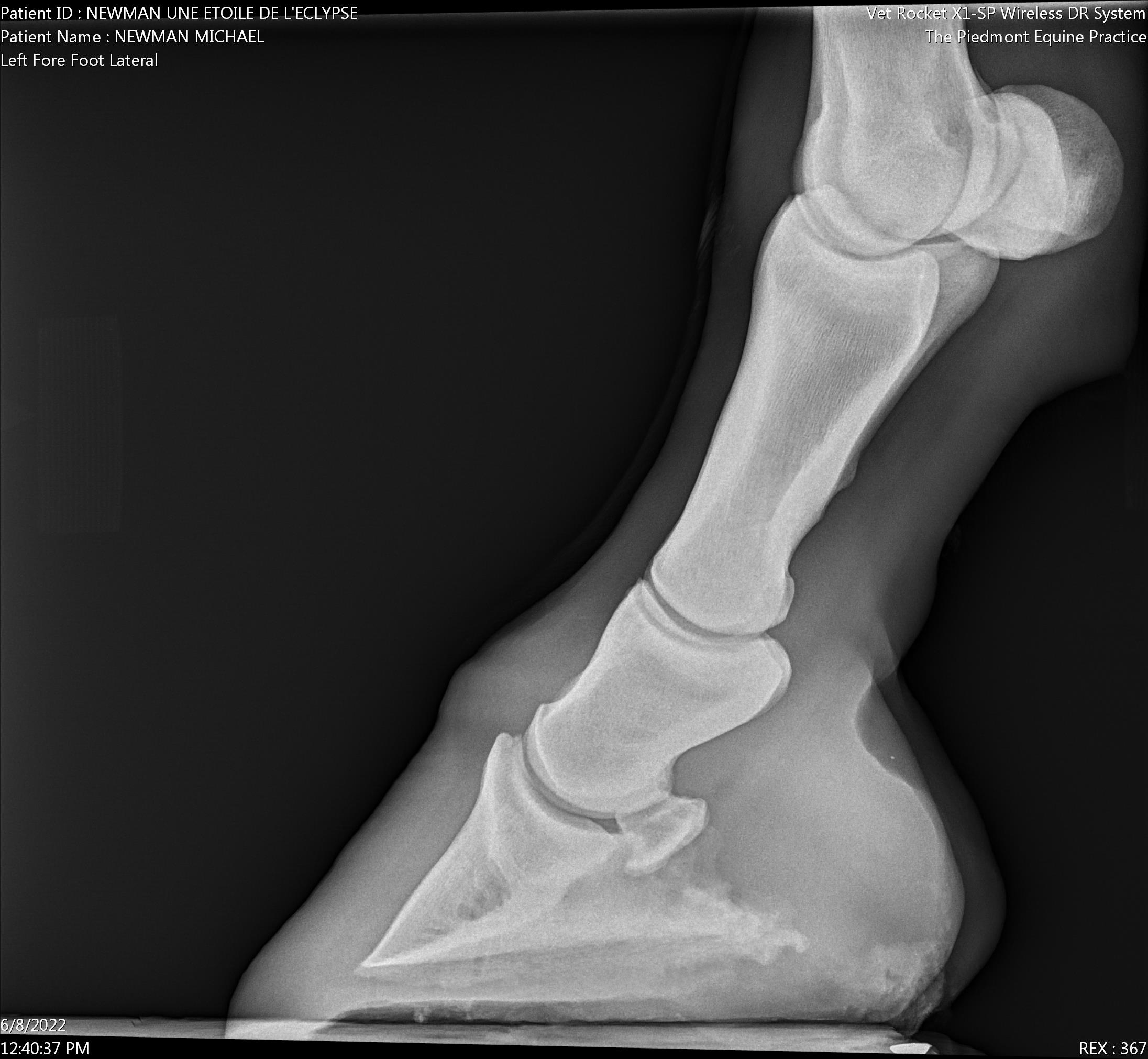 Left Fore Foot Lateral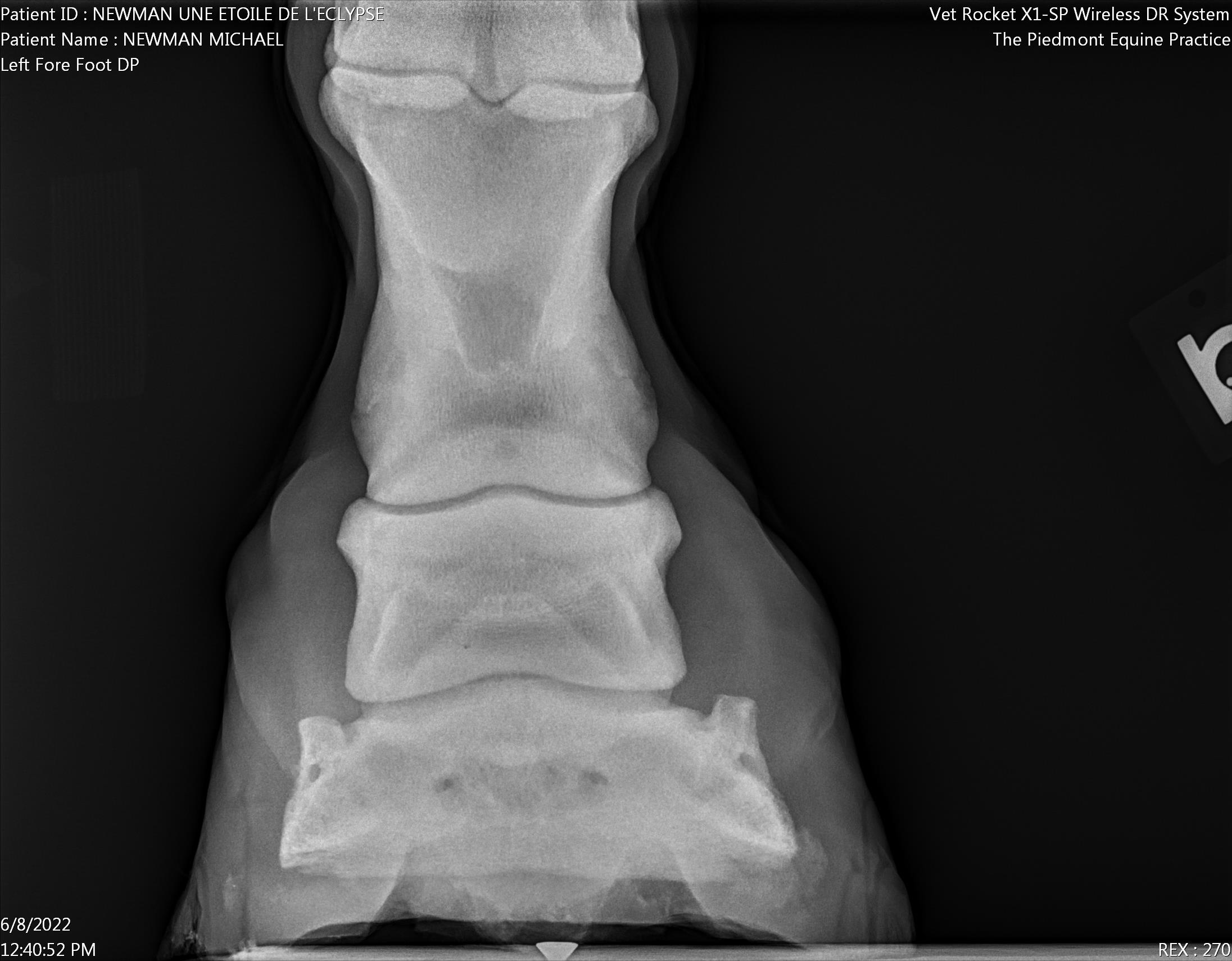 Left Fore Foot DP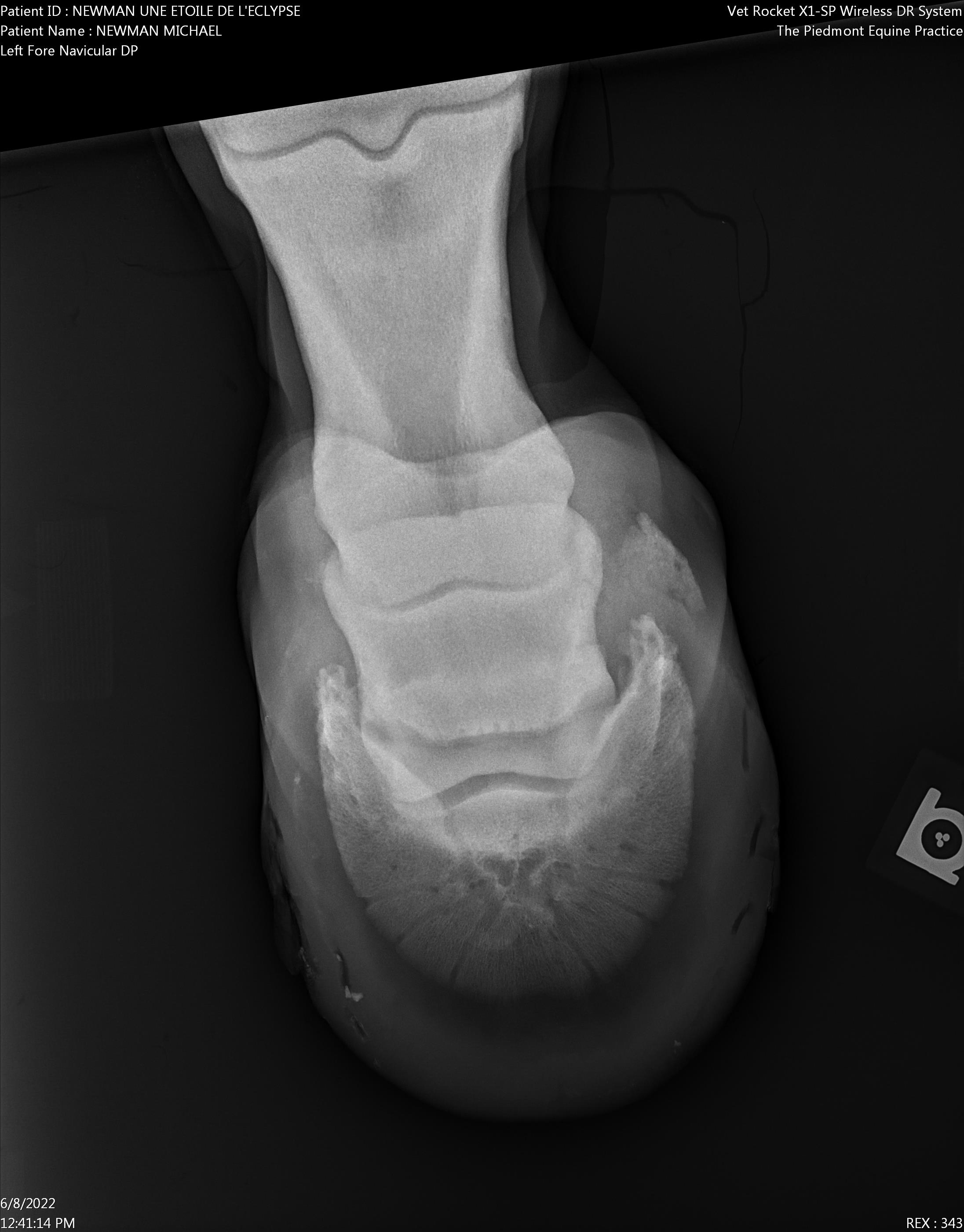 Left Fore Navicular DP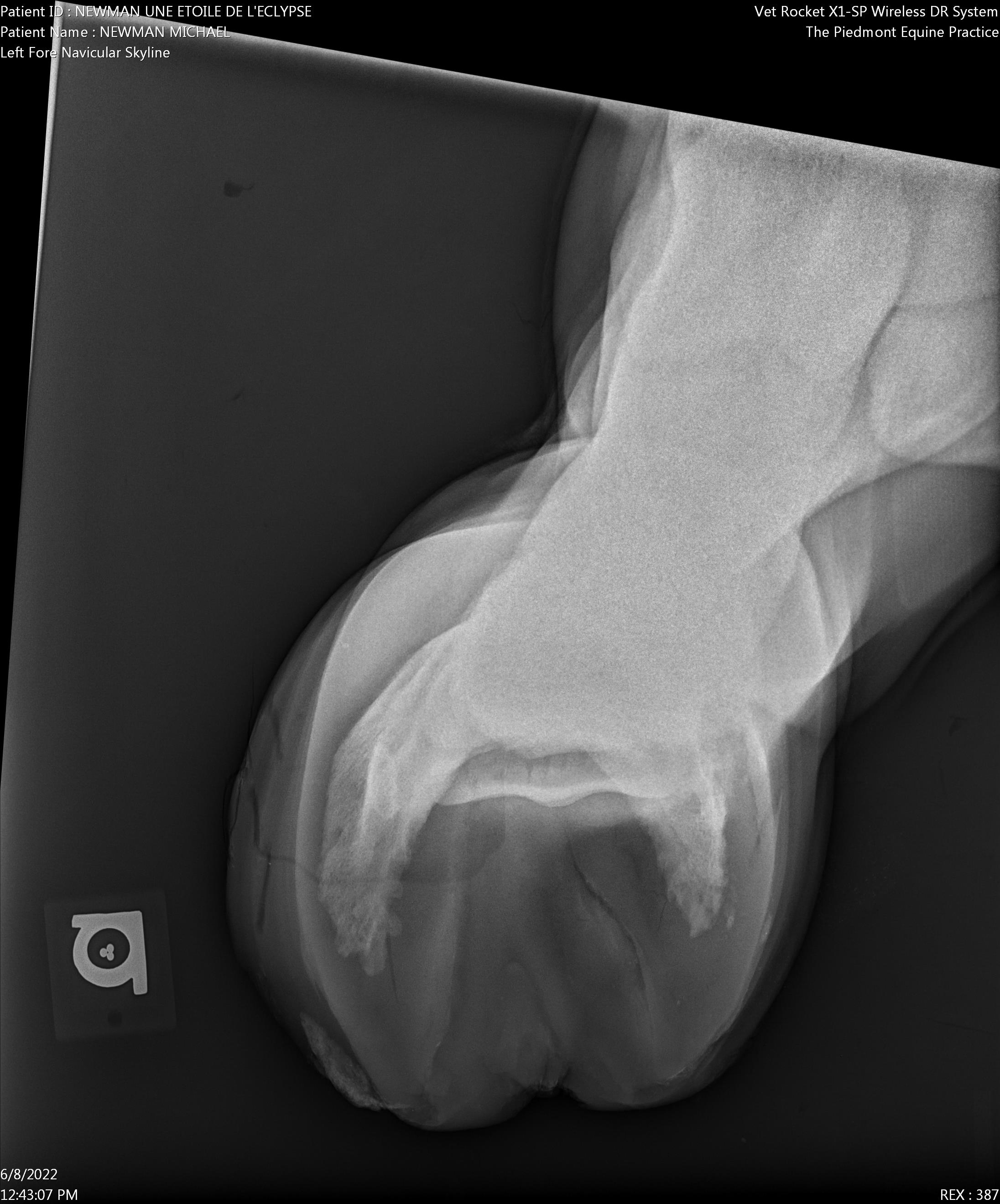 Left Fore Navicular Skyline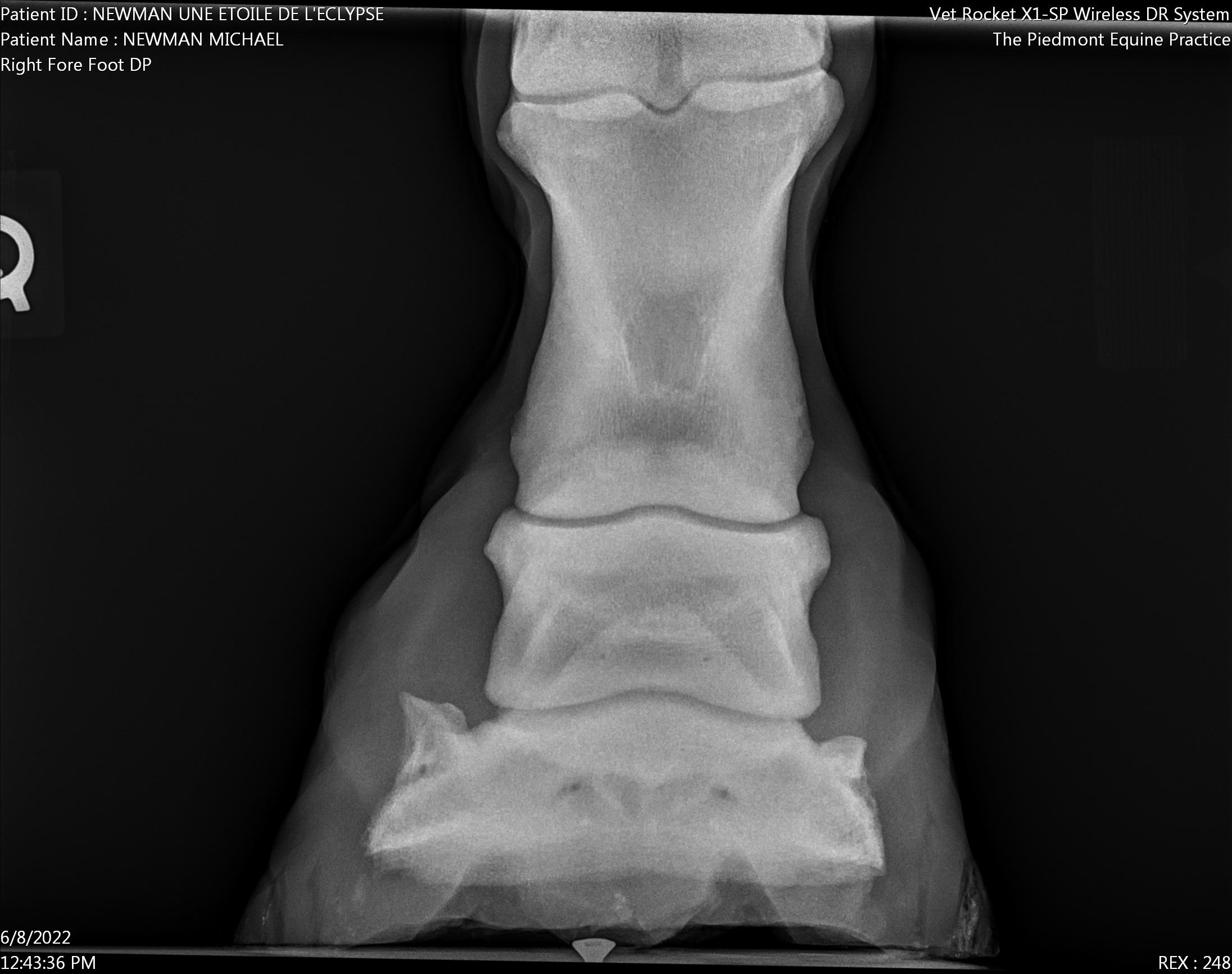 Right Fore Foot DP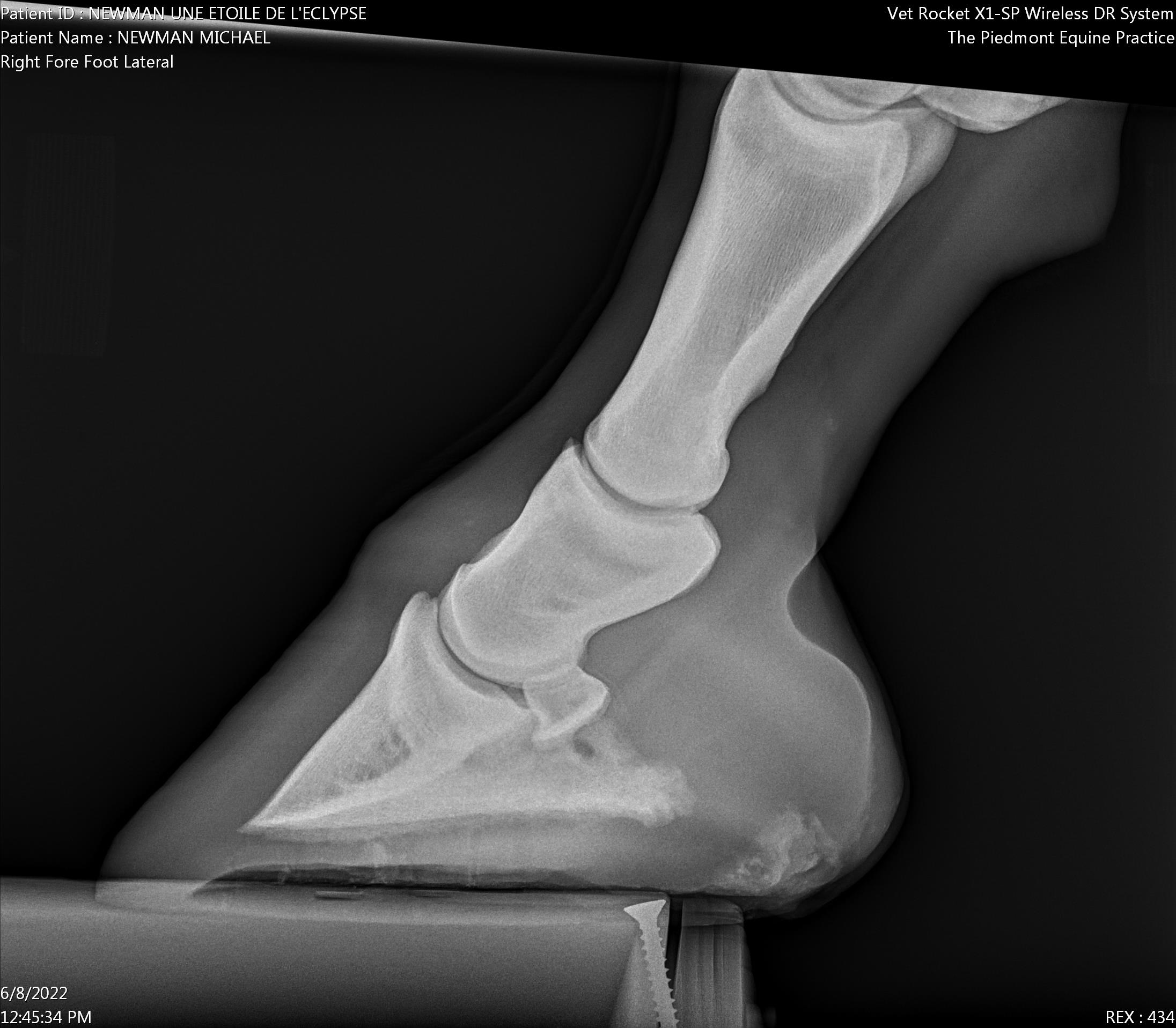 Right Fore Foot Lateral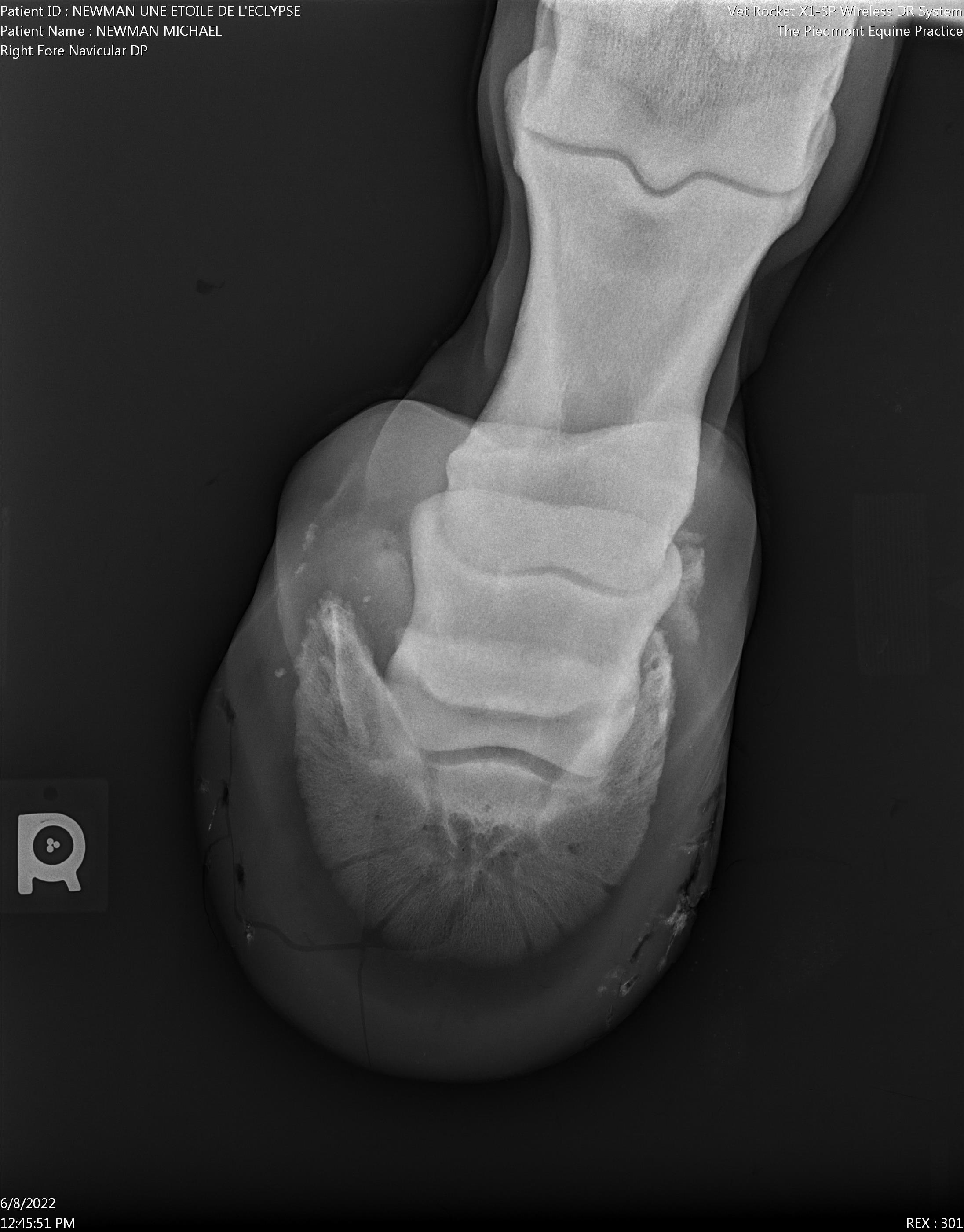 Right Fore Navicular DP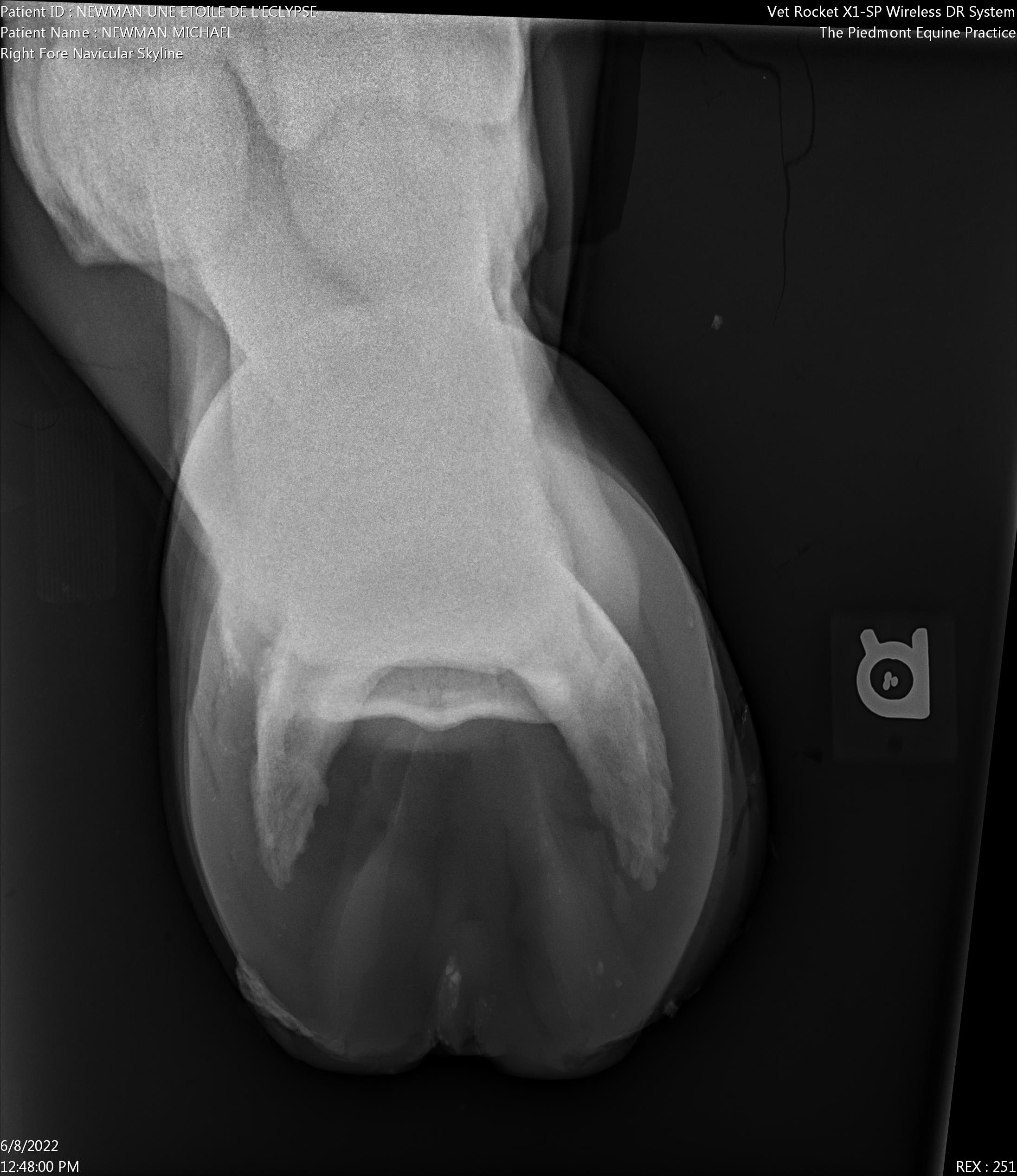 Right Fore Navicular Skyline