Story Asco1 created by Michael Newman
---
Seven friends sailed for a week around the British Virgin Islands aboard the Asco 1. The trip occured in February-March 1999. It was organized by Chuck Holland and included his wife Gayle, Mike Newman and Polly Kornblith, Jim Beth and Chris were the crew.

---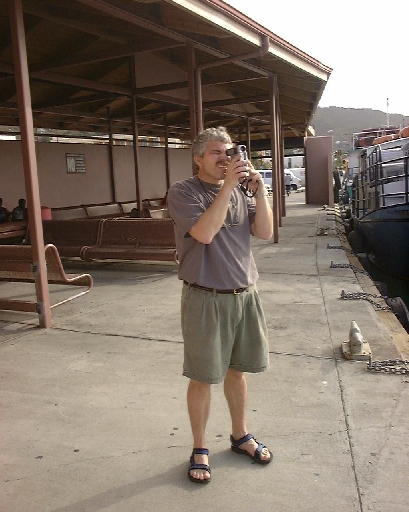 Chuck Holland filming
When we first arrived in St. Thomas and were waiting for the ferry to leave for Road Town, BVI Chuck pulled out his digital video camera and started filming.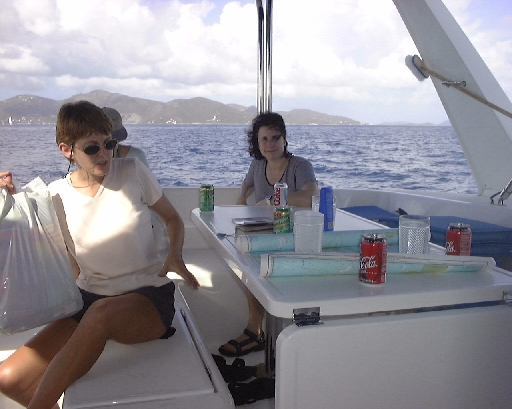 Beth
Beth in the foreground, Polly in the background.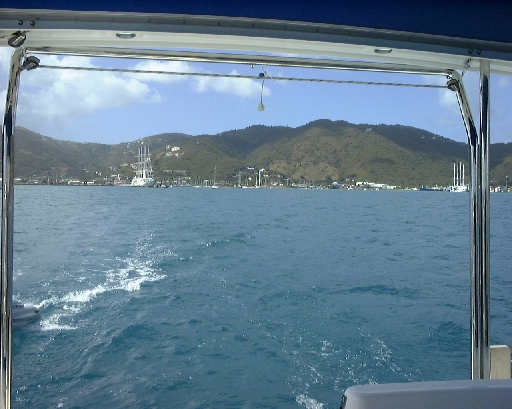 Leaving Road Town
Looking back at Road Town harbour as we are off for our adventure.
---
Other photos taken at the same time that these photos were taken can be found in the directories that these photos came from. The photos in this story came from the following directories:

asco1